RALEIGH (WTVD) --
For the sixth week in a row, a group of House Bill 2 opponents, who has dubbed itself the Air Horn Orchestra, made noise outside of Gov. Pat McCrory's Executive Mansion Wednesday protesting the controversial law.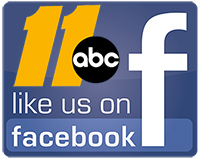 The demonstrations comes as supporters defend the governor.
Republicans are blasting State Attorney General Roy Cooper for refusing to defend HB2 in court.
"I wish he would do his job," said Lt. Gov. Dan Forest. "You talk about money, Roy Cooper has cost the state of North Carolina millions of dollars because we have to go outside of the state of North Carolina every time we need to represent our own laws."
"What do you do when the person that you hire to do a job doesn't do it? You have to protect the citizens of North Carolina and you do by hiring outside counsel when your counsel does not report for duty," said North Carolina Republican Party Chairman Robin Hayes.
HB2 bans transgender people from using bathrooms or locker rooms in public buildings that don't match the biological sex listed on their birth certificate.
Read all ABC11 stories about HB2 here
In April, Cooper called the law a national embarrassment and said he wouldn't stand behind it.
"We are talking about discrimination here," Cooper said.
The United State Justice Department and McCrory are at war now over the law, each having sued the other.
WHAT DOES HB2 ACTUALLY SAY? READ THE WHOLE BILL HERE (.PDF)
McCrory has hired a prominent conservative attorney based out of South Carolina since Cooper won't represent the state.
"Maybe (Cooper) comes back online and does his job and we can cut the outside legal bills," Hayes said.
Cooper's Campaign issued the following statement:
"Governor McCrory is the one costing taxpayers money by putting his political agenda ahead of the best interests of our state. Estimates have shown HB2 could cost our state anywhere from hundreds of millions to billions of dollars. If he wants to save taxpayers dollars, he should repeal HB2 now."
WATCH BELOW: NC Lt. Gov. Dan Forest rips Obama Administration.Cant' see the video? Watch here
.
Report a Typo