RALEIGH (WTVD) --
A new shared workspace is opening just outside downtown Raleigh - and it's filling up fast.
The Triangle is known for its entrepreneurial, start-up, tech culture. But the creators of this shared space say they're looking for people on a mission to do good for others. And, they've got a really cool spot for you to make your business or endeavor boom.
The renovated warehouse off Atlantic Drive and Whitaker Mill Road outside downtown Raleigh includes private suites and shared workspaces, plus conference rooms and phone booths.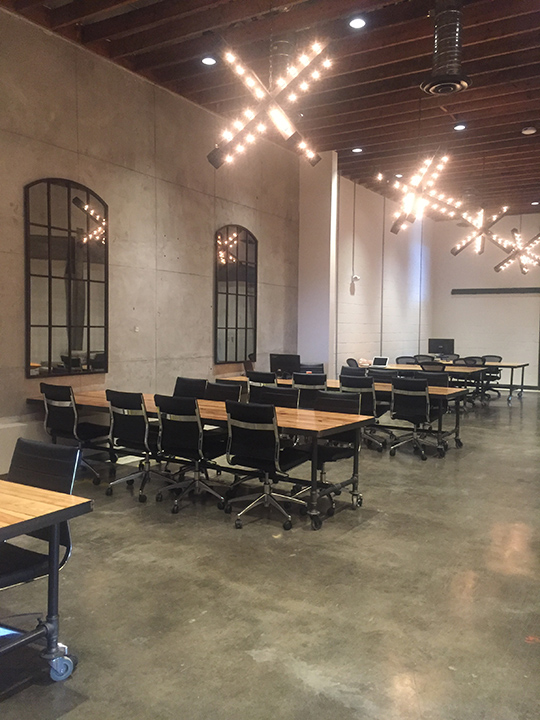 It's called "Loading Dock," and there's even warehouse space for local manufacturers to get their goods together to send out. Perks include free coffee, office equipment, showers, and locker rooms (so you can bike to work).
VISIT THE WEBSITE FOR MORE INFORMATION
The maker of Murphy's Natural Insect Repellent is behind Loading Dock. He was inspired by what he needed to make his business grow - space, resources, and community.
"A lot of people are working at home or working by themselves- we realize that community is where good work happens so that's what this space is about," says Carter Ellis, Loading Dock's Community Manager.
Loading Dock also focuses on bringing together freelancers, entrepreneurs, and nonprofits to do good in the community with their work.
Membership starting at $99/month includes:
5 days/month access to space and amenities during normal business hours, 8 a.m.-6 p.m.
5 hours/month of conference room and meeting space
50 pages/month of free printing/copying
Personal mailbox and address
Complimentary fair-trade coffee
Click here for an Application for membership
Report a Typo