DURHAM, North Carolina (WTVD) --
Two weeks after Durham Public Schools Superintendent Bert L'Homme shocked the school board when he
announced his upcoming retirement
, the Durham Board of Education met to discuss who might take his place.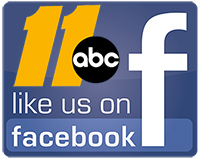 "Any time you mention search, you lose stabilization, people get antsy, because they know as a new leader comes in, things change." said Minnie Forte-Brown, a Durham BOE member.
Stay on top of breaking news stories with the ABC11 News App
Things like what the school district focuses its spending on, who it hires, and how problems are resolved. It's an important decision for the district -- just ask the man leaving the role.
"This is a little overwhelming," L'Homme said.
Maybe overwhelming for the board too, whose tentative goal is to find a replacement before school begins in the fall.
"I don't know where we go from here," said board member Natalie Beyer. "I don't know how we move forward."
PREVIOUS STORY: AFTER SURPRISE DEPARTURE, WHO WILL LEAD DURHAM PUBLIC SCHOOLS?
But the board
is
moving forward.
In its meeting next Thursday, Chairman Mike Lee says, it hopes to decide on a timeline, whether it will have an interim superintendent, and which search firm they'll use, if any.
Lee is confident that search can be done before next school year.
"I think this is a prime time to start searching for a superintendent," Lee said. "As we said in the meeting, those who are looking to move are already on the move now."
Next Thursday's meeting is set for 6:30 p.m., and it is open to the public.
Report a Typo