DURHAM, North Carolina (WTVD) --
A group that calls themselves the "Lunch Angels" is at it again, paying off overdue lunch debts at three Durham schools.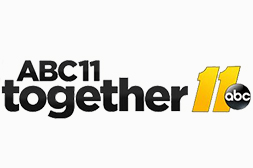 They paid off between $1,200 and $1,300 in lunch debt at Creekside Elementary, Parkwood Elementary, and Forest View Elementary on Thursday.
CHECK OUT THE LUNCH ANGELS ON FACEBOOK
The lunches cost about $2.50 each, and reduced lunch is $0.40, but some families have a hard time affording that.
ABC11 first reported on
the Lunch Angels over a year ago
. The group's founder, Kyle Newman, said that report is what's helping them expand their operation to help more children.
The Lunch Angels organization is opening up chapters in California, South Carolina, and Georgia. The group is also launching a new partnership with Land O'Lakes.
"Getting the word out through ABC11 has been critical in growing this organization and paying off debts around the state and now around the country," Newman said.
"We are very appreciative and we're very thankful for our angels coming today to bless our students," Arrica DuBose, principal of Creekside Elementary, said.
The angels that helped pay off these lunches were The Mad Popper, Jersey Mike's Sub (Team Chapel Hill), and Vaughan-Brown Wealth Management, LLC.
Report a Typo