CHAPEL HILL, North Carolina (WTVD) --
A UNC student is being tested for a probable case of the mumps, the university confirmed Monday.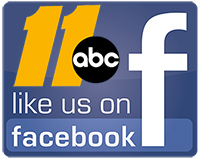 UNC said the student may have been infectious from April 23 through April 30.
The student lives off-campus and the risk to the general population of contracting mumps from this student is low, the university said.
Mumps is a viral illness best known for the puffy cheeks and swollen jaw that it causes.
Stay on top of breaking news stories with the ABC11 News App
The most common symptoms include fever, muscle aches, unusual tiredness, loss of appetite, headache, and swollen, tender salivary glands under the ears on one or both sides.
Mumps is spread through direct contact (coughing and sneezing) and saliva from an infected person.
To prevent the spread of this virus, wash your hands frequently, cover your cough and sneezes, avoid close contact with ill individuals, and do not share beverages, eating utensils or cigarettes.
For questions or concerns about mumps on the UNC campus or in the Chapel Hill area, you may call:
- Orange County Health Department to speak to a Communicable Disease nurse: (919) 245-2400.
- Campus Health Services to speak to a nurse: (919) 966-6573.
- University Employee Occupational Health Clinic - EHS: (919) 966-9119.
Click here
for updated information.