WAKE FOREST, N.C. (WTVD) --
Donations continue to come in to help Wake County single mother Ursula Thompson and her two girls, Jaidah and Morgan. The two girls were born with a rare brain disorder,
agenesis of the corpus callosum
.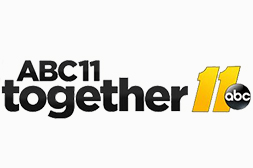 CLICK HERE TO DONATE
Their mother is asking for help to get a wheelchair-accessible van that she desperately needs.
The Wake Forest Mustangs, a car club, presented Ursula with a check for $1,415. The money was raised during a Poker Run the group held for
Ursula and her girls on Saturday.
"We really don't care about if you have a Mustang or not. It is more about Ursula and what she needs," said Clark Webster, a club member.
On Jan. 11, we told you about Ursula Thompson and her two girls.
READ MORE: Girls with rare disorder need special van.
With the girls getting older and heavier, lifting them in and out of Ursula's van is becoming harder. "Even a simple task like going to the grocery store takes like 20 minutes or so just to get them into the car and get on our way," Ursula said.
After our story, donations poured into the girls
GoFundMe page
. So far more than $19,000 has been donated to help get them a wheelchair-accessible van. On Sunday, within an hour of the story airing, two large donations for $1,000 and $500 came in from anonymous donors.
Besides the Wake Forest Mustang's money and the GoFundMe account, Winterpast Farms of Wake Forest donated an additional $160 to support Ursula and her girls.
That brings the total raised so far to more than $21,000 of the $50,000 goal.
"The heart of people to come out and help someone that is a part of their community, it's just been wonderful," Ursula said.
Report a Typo