SAN JOSE, Calif. (WTVD) --
Today is the mother lode of pregame hype. Media Day used to be Tuesday afternoon, but the NFL decided that since it's an upstart league that could really use some extra attention, they'd best move it to prime time. Hence, the birth of 'Opening Night' at the Shark Tank in San Jose (formally known as the SAP Center).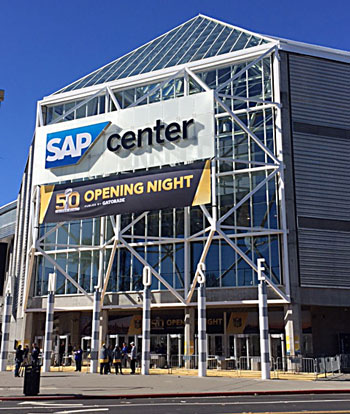 Since the main media center is located in downtown San Francisco, we had to make our way there to get our credentials. I actually missed the exit we were supposed to take, but that wound up being a happy accident as we found ourselves crossing the Bay Bridge and pulling off at Treasure Island to get some amazing views and video of the city.
As you'd imagine, downtown is a maze of blocked off streets and metal barricading everywhere. Law enforcement is everywhere already.
The NFL Fan Experience looks like it'll be live, it just wasn't yet. While the teams are here, we've yet to really see the influx of fans yet. That may start this evening as Opening Night is open for fans to watch as well.
It should be quite the spectacle.
Report a Typo