RALEIGH (WTVD) --
Hair nets were cool Friday at Broughton High School in Raleigh. 2100 students packed the gym, wearing hair nets, to pack meal boxes to send to students in another country. It's part of a Stop Hunger Now campaign that Broughton High students have participated in the for the past four years.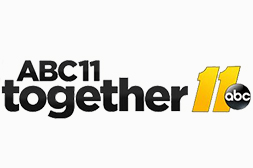 CLICK HERE FOR MORE ABOUT STOP HUNGER NOW
First, they raise money to buy the meals. Each meal costs 29 cents. Then they pack a mix of soy, protein, dehydrated veggies, rice, and a vitamin mineral package. And they pack and they pack. Friday, they packed 51,000 boxes. In the past four years, they've created 315,000 meal boxes and raised $85,000.
The students tell us they like to do it because they know it's going to students in other countries who need it. They also like to do it because they have fun wearing those hair nets together at school.