APEX, NC (WTVD) --
Prom is an important event for many high school students, but, often the expenses can make it difficult for families.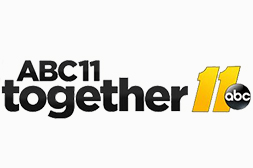 The Apex United Methodist Church
is trying to alleviate the burden by setting up a Prom Shoppe, providing free prom dresses, shoes, jewelry, and accessories to students unable to afford them.
All of the items have been donated. Many were purchased specifically for the
Prom Shoppe
.
"We have roughly around a thousand dresses," explained Stacy Kivett, Apex United Methodist Prom Shoppe Mission Leader.
"This is by far the most we've had we are excited because that means we can help more girls," Kivett said. "Every girl walks away with a stunning dress and it looks like it was made for them," she said.
The Prom Shoppe is open to anyone in need of a dress. No registration is required.
The Prom Shoppe will be Friday, March 11 from 3 p.m.-7 p.m. and Saturday March 12, from 10 a.m. -1 p.m. at the Apex United Methodist Church, 100 S. Hughes Street, Apex, NC.
For more information click
HERE