RALEIGH (WTVD) --
Since 1944, the UNCF has raised more than $4.5 billion to help more than 400,000 students receive college degrees. The College Fund plays a critical role in enabling more than 60,000 student attend college each year.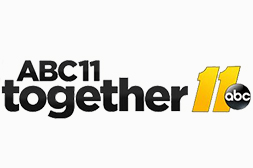 Click here for more information
On Saturday, March 19, the UNCF will hold its inaugural Mayor's Masked Ball. The event will feature elegant dining, masked award presentation, and live entertainment. The ball hopes to raise $500,000 benefiting St. Augustine's University and Shaw University.
The Mayor's Masked Ball will take place at the Raleigh Convention Center and it starts at 6:30pm
Report a Typo