FAYETTEVILLE (WTVD) --
On Sunday, April 3, roads around Fort Bragg and Fayetteville will be a sea of red, white and blue. Thousands of runners will take part in the 3rd Annual All-American Marathon.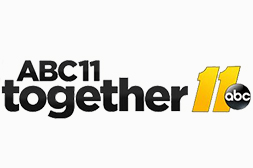 Click here for more information
The race starts at 7am from Fayetteville's Festival Park, winds through the historic Haymont neighborhood and parts of Fort Bragg.
ABC11 Together is a proud sponsor of this year's All-American Marathon.
Report a Typo