DURHAM (WTVD) --
The Durham Rescue Mission held its annual Easter celebration Friday with food and Easter baskets for hundreds of children.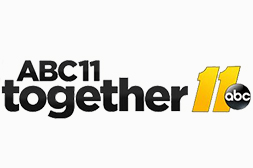 CLICK HERE FOR MORE ABOUT THE MISSION
To pull off a party of its size takes a lot of planning. Volunteers served up 750 pounds of barbeque, 2,000 hotdogs, 200 pounds of potato salad, and 2,000 deserts.
More than 1,500 Easter baskets were also given out to children. That part of the event nearly didn't happen this year. With just weeks to go, the mission wasn't getting the donations they needed.
"Just last week we had only a few dozen Easter baskets and we needed fifteen hundred," said Durham Rescue Mission Director Rev. Ernie Mills. "I was scared. I really was."
But after
ABC11 did a story
about the need, the baskets started flowing in.
The mission also gave out 10,000 free clothing items and 1,000 bags of groceries.
Report a Typo