FAYETTEVILLE (WTVD) --
Thousands of runners came out for Fayetteville's All-American Marathon on Sunday morning.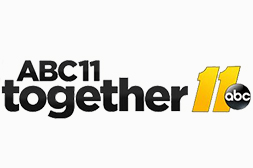 ABC11's Greg Barnes was up bright and early to get in on the action.
Dozens of active duty and retired soldiers joined the nearly 4,000 pairs of feet pounding Fayetteville streets.
The race started at 7 a.m. from Fayetteville's Festival Park, winds through the historic Haymont neighborhood and parts of Fort Bragg. Runners could also choose to participate in the half-marathon and 5K races.
ABC11 Together is a proud sponsor of this year's All-American Marathon.