RALEIGH (WTVD) --
State Auditor Beth Wood's most recent report offers a scathing review of the State Department of Health and Human Services handling of Medicaid in North Carolina.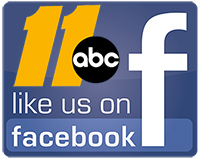 She says in fiscal year 2015, the agency misspent or mishandled $835 million of the $11 billion the state spent on Medicaid programs.
"It is money that was incorrectly spent," Wood said Monday afternoon. "Whether it's services that were paid for at an improper rate or for someone who was ineligible, or a service that was not coded properly, there are lots of different reasons you would find this $835 million in improper payments."
The State Auditor's Office, which must review how agencies spend federal money, has routinely reported on problems in Medicaid billing over the years. Officials usually have just provided what they uncovered in a sample of provider payments, however, because that's only what the federal government required.
State officials acknowledge many of the issues identified in the report are real and need to be fixed but they challenge the magnitude of the problem.
"It doesn't paint the most accurate picture of what happens with the Medicaid program," said Dave Richard, Deputy Secretary for Medical Assistance.
In an updated statement, DHHS said, in part: "Over the last three years, the department has made significant progress improving its operations and we remain committed to continual improvement. We value the role that audits can play in further enabling us to do so. This annual audit will be used by the department to continue focusing on these process changes moving forward."
Read the updated response from DHHS here.
Read the original response from DHHS here.
"The $835 million that's listed in there is not something that the public should believe has been overpaid to providers," Richard said.
But Wood stands by her number. "We pulled a sample of 396 items out of 187 million transactions; any costs that were paid. And then we tested those and that sample is representative of the entire population, so you're pulling in a representative sample statistically, randomly pulled."
Wood says she contracted an outside statistician and has great confidence in the number her team came up with.
"Have we gotten the overspends in budget under control?" she asked? "It appears that we do. We are not overspending the budget in the last two years. But what has gone missed in 17 years I've been in the State Auditor's Office is that the overspend, we spend money for things we shouldn't have spent and that's never been projected."
The agency said it has made "significant progress" since 2013 improving operations, pointing to a sample in the previous year's report showing a 24 percent error rate. Auditors calculated a 13 percent error rate in Monday's report.
The audit also recommended the agency better educate providers about proper billing and to improve other procedures.
Monday's report cited other issues, including duplicate payments to food stamp recipients, inaccurate performance reports on federal funds used for North Carolina's welfare program and benefits to ineligible participants for an AIDS drug assistance program.
Report a Typo