WAKE FOREST (WTVD) --
We have an update to an ABC11 Together story we first brought you last month.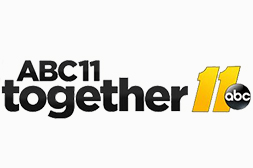 Kaylyn McGuyrt is the young Wake Forest cake decorator who lost her arm in a freak accident. She was riding ATVs with her husband when one rolled over on her.
Since then, she's been trying to get a very expensive prosthetic hand called an i-limb that would allow her to go back to her job decorating cakes at the popular
Sweet Traditions bakery
in Wake Forest.
Before the accident, McGuyrt's cakes were featured in a prestigious bridal magazine.
Her insurer, however, said no three times to the i-limb, which costs $100,000 and up. That is until our story aired.
Just days ago, she got a version of an i-limb. It's not as fancy, but it has a finger and grip.
McGuyrt is learning to use it and is back at work.
Here story has inspired a local McDonald's restaurant to hold a fundraiser for her.
The fundraiser is Wednesday the 6th from 4-7 p.m. at the McDonald's at 1700 Trawick Road in Raleigh.