RALEIGH (WTVD) --
Elhadji Seydou Diop is sitting with no bond in the Wake County Jail after police say he murdered his wife and toddler daughter. Thursday, he hobbled in front of a judge for his first court appearance.
The longest part of the brief hearing was the time it took for Diop to get in and out of the courtroom.
The 53 year old walked with the gait of someone 20 years his senior, our crew on the scene described.
WATCH: Diop appears in front of Wake County judge
The Wake County public defender offered him an arm to get him squared up in front of the judge. The judge then told Diop he could face the death penalty or life in prison without parole for the murders.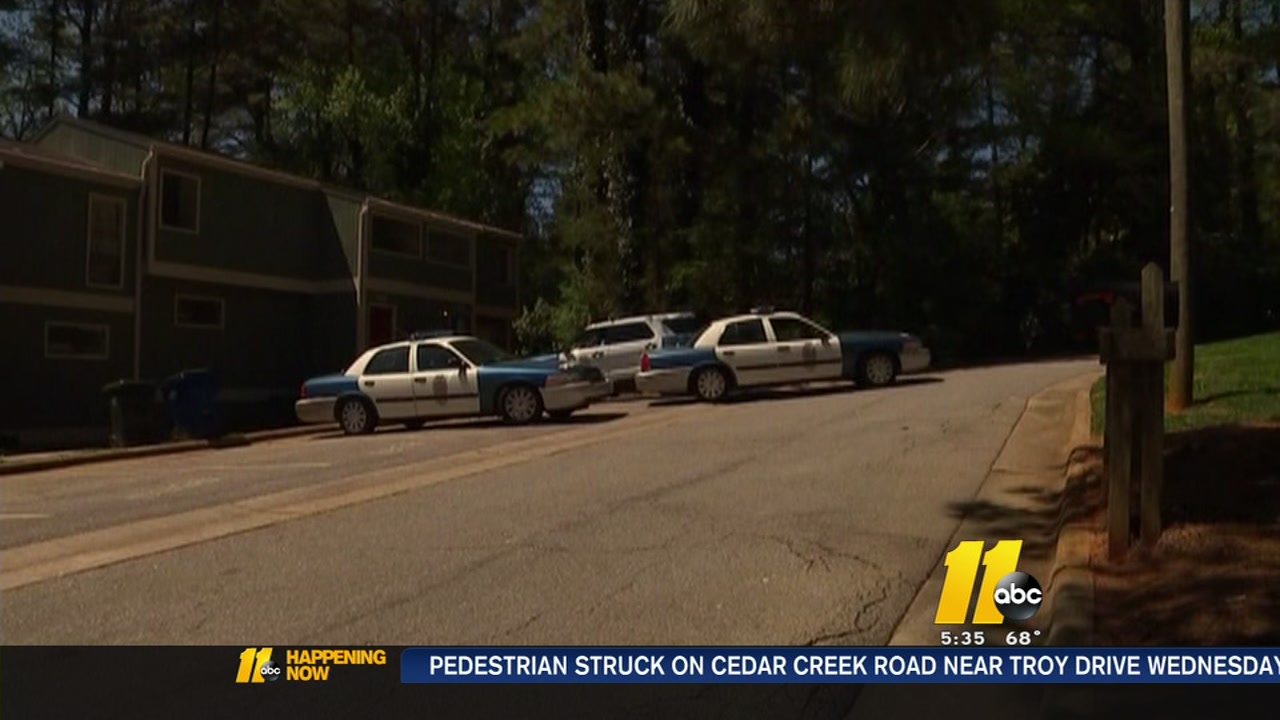 Last week, the southwest Raleigh townhouse the family had just moved into was roped off with crime scene tape. Police were called there by family members who saw Facebook posts, including one that appeared to show the bodies of his wife and daughter dead on the floor.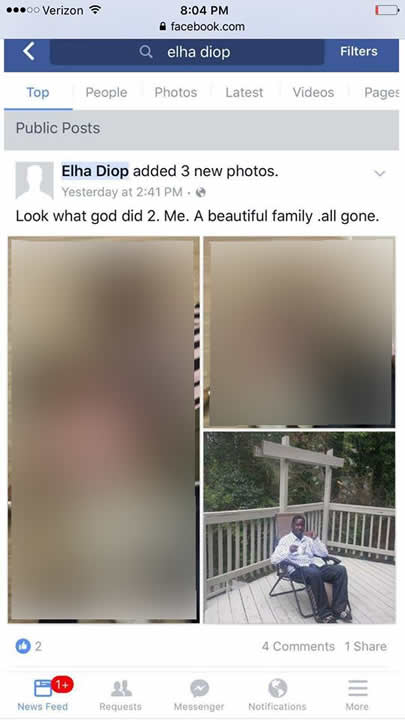 The post read: "Look what god did 2. Me. A beautiful family .all gone."
Police sent Diop to the hospital with what they said were "non-life threatening" cuts. He was also reportedly suffering from the effects of ingesting a toxic substance.
Read more: Raleigh man took toxic substance after killings
Maurice Godwin, a criminal psychologist, told ABC11 he doesn't believe Diop ever intended to kill himself. Instead, Godwin thinks the Facebook post was an attempt to shock people and build an insanity defense.
"They say, 'This guy must be crazy to do something, posting pictures of his wife and kid on Facebook.' Well, that's a part of the plan," Godwin explained.
Report a Typo