RALEIGH (WTVD) --
The search for a missing boater is on hold until Tuesday morning.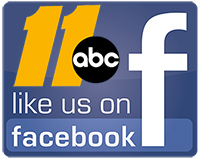 The boater disappeared on Falls Lake in Wake County late Monday afternoon.
Eyewitnesses told authorities they saw two people on board, then the boat was moving on its own.
A woman was pulled from the water and taken to a Duke Hospital, but a man remains missing.
It's not known whether the occupants of the boat were wearing life vests.
Crews, including a dive team and a K-9, spent hours searching for him. In total, 14 agencies including dive crews from Apex Fire and Durham County Sheriff were involved in the effort.
Before authorities called off the search for the night, they pulled the fishing boat back to shore near Creedmoor Road.
Wildlife officers are inspecting the boat for any evidence of the incident.
Report a Typo