SMITHFIELD (WTVD) --
As new details into the gruesome discovery of child's remains at a home in Johnston County trickle in, police remain tight-lipped about this investigation, saying only that they may be ready to release more information in a few days.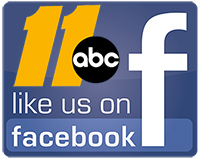 In the meantime, people are still stunned at what was found during the weekend at a Smithfield home on Hartley Drive.
The search warrant shows the medical examiner confirmed the remains of an infant were found in two trash bags underneath the home. The discovery was made when someone attempted to run cable under the house.
Ricky Williams, who has lived in the neighborhood for 12 years was overcome with emotion Tuesday while talking about what happened.
"Hurts me in my heart, when you become a man of God and a child like that, has to go through something like that, that's disturbing to me," Williams said. "I visit those folks, I know those people. Very friendly, I love them, they're good people. And the only thing you can do is ask why? How could you?"
The woman living in that house called police after that startling discovery.
The woman, identified in warrants as Pamela McBride, told detectives she has a daughter with a drug addiction, specifically cocaine and meth.
ORIGINAL STORY: WARRANT: REMAINS OF CHILD FOUND IN MULTIPLE BAGS UNDER SMITHFIELD HOUSE
In that warrant, she recalls the daughter, Bridgette Morgan Smith, as having been pregnant at least 10 times, but that she only knows the whereabouts of three of them.
One was adopted. Two of them, she's raising herself.
Where McBride's daughter is today, or since the remains were found on Saturday isn't known.
The family so far, has chosen not to comment publicly.
"Can't believe nothing like that going on in a little quiet neighborhood like this," Williams said.
Also found at the home were several papers from the Department of Social Services.
ABC11 reached out to DSS for comment and was told because of confidentiality, no information could be released.
The investigation is ongoing. Anyone with additional information is asked to contact Smithfield Detective Sergeant R. D. Wood at (919) 989-1069 or the Smithfield tip line at (919) 989-8835.
Report a Typo