SOUTHERN PINES --
The prom controversy is over at Pinecrest High.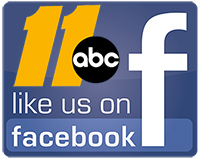 This week, students and their relatives went into panic mode when the school announced all 600 tickets were sold out.
"They spent money and time - I know one particular parent who worked manual labor to make sure this event was great for their son," said Linda Goins, who was concerned about her nephew's access to the prom.
The matter was an unexpected rush of interest according to Bob Christina, principal at Pinecrest. Christina says the tickets went on sale after Easter.
"Kids are kids right? They wait until the last minute so we got a mad rush that we didn't anticipate - so we had to make arrangements," Christina said.
Arrangements including selling more tickets than planned and expanding the venue using a tent. The prom will take place at the Fair Barn, a venue that has a capacity of 800 people - excluding decorations and furniture.
To accommodate the influx of students - the school is providing an air-conditioned tent with windows to sit adjacent to the venue. The tent will house tables, a photo booth and seating to allow more people into the venue.
Pinecrest High senior Eric Benson says he is pleased with the new arrangement.
"A tent means that you can still be on the property in a fun environment but stay safe."
Pinecrest High's prom is Saturday. The school has approximately 1,000 students who are juniors and seniors.
Students say next year, administrators should announce how many tickets are available upfront - to encourage them to buy earlier.
Report a Typo