RALEIGH (WTVD) --
Monday marks the return of Moral Monday as it enters its now fourth year and groups against House Bill 2 say they are ready.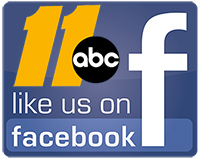 On Thursday night, Equality NC and leaders of the Moral Monday movement gathered supporters at Pullen Memorial Baptist Church to talk about increasing efforts to fight HB2 when the short session begins Monday.
Sitting in the crowd listening to that call for action is Shiela O'Malley, a transgender woman. O'Malley transitioned in the 90s and said she can't believe there's a law like HB2.
"When I first heard it, I cried, because I was upset and I kept thinking why in 2016 are we going through this?" O'Malley said.
House Bill 2 was born during a special session in March. It was passed in reaction to that ordinance out of Charlotte that would have allowed transgender people to use the bathroom of the gender they align with.
Those against that ordinance said it would have put men in the same bathroom as women and children.
"Trans people are not out to rape and get their thrills off of looking at women and children, there's no study that shows that is the case," O'Malley said.
The law excludes gender identity and sexual orientation as protected classes when it comes to jobs and public accommodation in the private sector.
RELATED: GOVERNOR MCCRORY WILL SEEK CHANGE TO HB2
"I've called the governor, I've left messages, I've talked to his people. I'm like dude, we can work this out," O'Malley said. "But unfortunately he's chosen to stick with it."
McCrory believes "bathroom and shower facilities in our schools should be kept separate and special accommodations made when needed," his campaign spokesman Ricky Diaz said.
Since news of the bill has circulated the globe, we've seen big businesses and big names come out against the new law.
"Donald Trump even came out against it!" O'Malley said.
RELATED: DONALD TRUMP COMES OUT AGAINST NORTH CAROLINA'S HB2
Chris Sgro is the Executive Director of Equality North Carolina, but Monday will mark his first day on the General Assembly as a state representative for Guilford County.
"The bill is dangerous toward the LGBT community. We're hemorrhaging economic development, entertainment and other opportunities the state should have," Sgro said. "Governor McCrory and the legislature made a terrible mistake when they passed HB2 without due consideration."
While top lawmakers have said HB2 will not be repealed in short session, Sgro said he believes otherwise.
Read all ABC11 stories about HB2 here
"I do expect there will be members of both caucuses that will stand up and say this was not the right thing to do; we need to repeal this bill," Sgro said.
On Monday, the group plans to meet at the Old State Capitol then march to deliver petitions to Gov. McCrory's office at 10 a.m. At 3 p.m., the NAACP will hold a Moral Monday rally on Bicentennial Mall before taking part in a mass sit-in at 4 p.m. In the past, those sit-ins have been held in the rotunda outside of the House and Senate chambers.
Report a Typo