DURHAM (WTVD) --
After three weeks, protesting Duke students will end their tent encampment on Tuesday evening.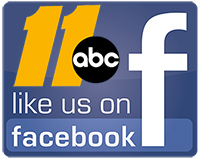 Duke Students and workers supporting their cause will hold a rally and vigil on Tuesday at 7 p.m. to "demonstrate and celebrate community resistance to widespread worker abuse at Duke University."
The protesters allege widespread institutional racism and discrimination at the university and have asked Duke to increase the minimum wage for all campus workers to $15 an hour.
After the vigil, students will officially end the encampment in front of the Allen building for this semester and take down the tents, a student protest leader said in a news release.
RELATED: BANNERS, PRIDE FLAG STOLEN FROM DUKE PROTESTERS
The release said there are plans to resume the tent protests in the following semester "as part of the long term campaign."
Student protesters ended a sit-in at the Allen Building on April 8 but continued the protest outside the building.
Report a Typo