CARY (WTVD) --
A Wake County family had a frightening encounter with a venomous snake Tuesday as they were leaving a public park in Cary.
Julie Gregory said she and her two daughters had spent the morning at the Kids Together Playground off Cary Parkway and were walking back to their car about 12:30 p.m., when they spotted a small copperhead slithering on the sidewalk, just as her 2-year-old daughter was stepping on the snake.
"Oh yeah, my heart jumped out of my chest!" Gregory said.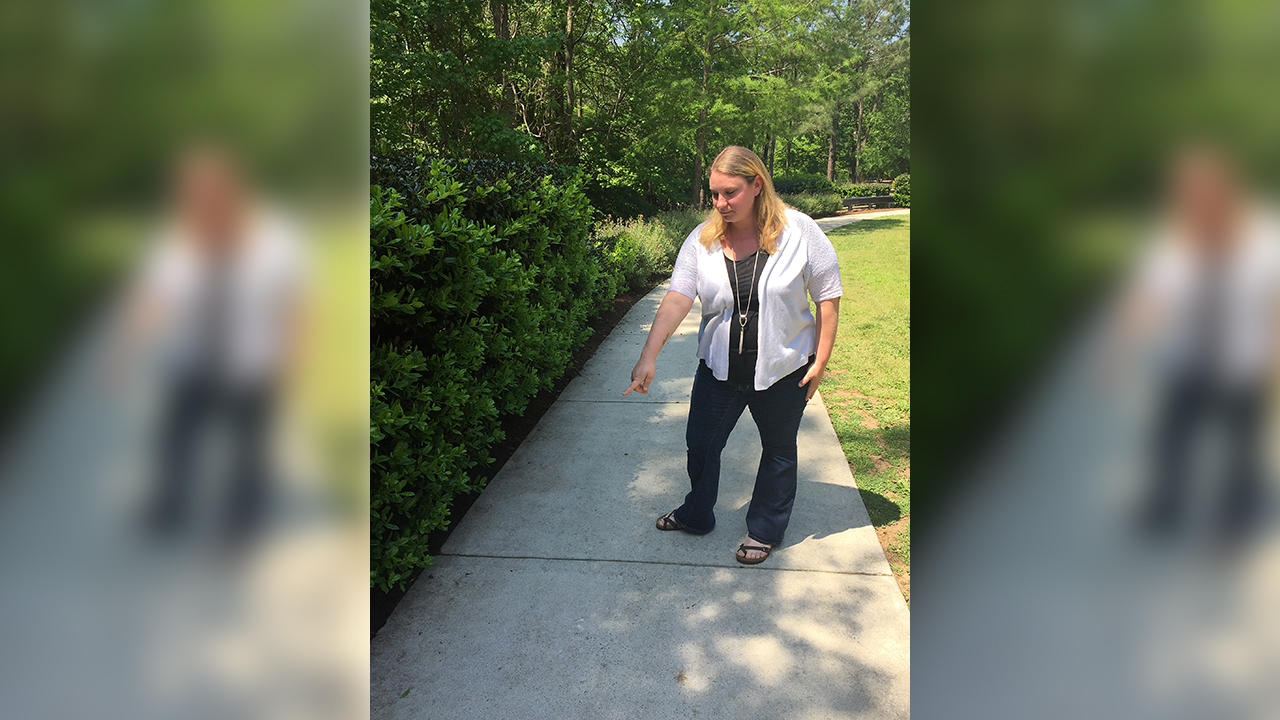 Julie Gregory shows where the copperhead slithered away after her toddler stepped on the snake.
Gregory quickly picked up her daughters and carried them to the car to call Cary Police. An officer responded to the park within minutes, but couldn't find the copperhead.
Shelly Smith, Cary Animal Control Supervisor, said it is typical for officers to respond to snake sightings this time of year, but they had never received a call from that particular park before.
"It can be in the front yard, it can be in a park, it can be in a parking lot, it can be near a bed of water," Smith explained about snakes becoming prevalent in warmer weather.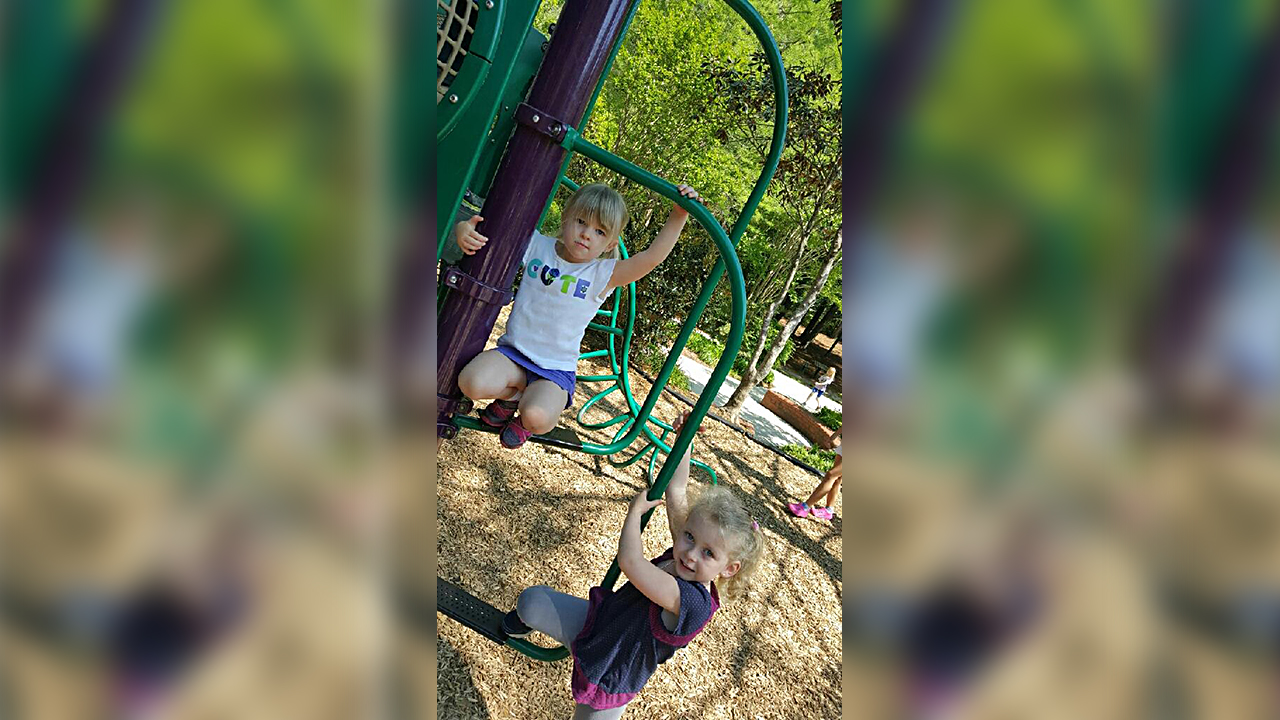 Julie Gregory's daughters at Cary's Kids Together Playground.
She applauded Gregory for calling police to report the copperhead since it was spotted in a public park where many families visit throughout the day.
"The child's very lucky that it stepped on that snake and didn't get bit because of course, the snake's reaction when it feels like it's threatened, it's going to bite," Smith said.
Gregory feels very lucky indeed. That's why she wants all parents to be on the lookout whenever they're enjoying the outdoors with their children.
"This just kind of is the way it is," she said. "It's just good to be aware about it so you can be cautious."
Smith said if you or someone you are with is bitten by a snake you believe to be venomous, call 911 immediately.
Report a Typo