DURHAM (WTVD) --
A motorist faces multiple charges stemming from a chase with a state trooper that ended in a crash Tuesday night.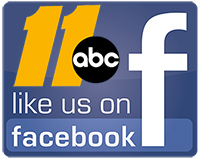 Hector Perez Leana, 24, of Old Vineyard Road in Winston Salem, was charged with felony speeding to elude, speeding 120 mph in a 65 mph speed zone, careless and reckless driving, no operator's license and displaying an expired registration
Perez Leana was stopped after a trooper saw a motorcycle and a car speeding together down Interstate 40 near Aviation Boulevard.
Neither vehicle stopped for the trooper so he used a maneuver to stop Perez Leana's car. The motorcycle got away.
ORIGINAL STORY: TROOPER'S CAR DAMAGED AFTER CHASE NEAR DURHAM FREEWAY
As a result, both the patrol cruiser and Perez Leana's 2007 Volkswagen sustained damage.
No injuries were reported.
Perez Leana has a scheduled court date of May 9 in Wake County.
Report a Typo