RALEIGH (WTVD) --
Arrested, booked and charged. And in true Moral Monday fashion, Mara Keisling said she'd do it all over again.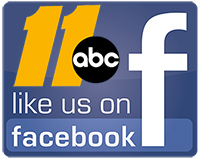 Keisling is the Executive Director of the National Center for Transgender Equality. She said she was amazed at the crowd in Monday's protest.
"I think the governor and Senator Berger and Speaker Moore misunderstood who transgender people are but they also misunderstand who our friends are."
She's even more amazed at the latest idea coming from a state Republican, to push the fate of HB2 out of lawmaker hands, and into the voters.
"I've never seen folks so ginned up on both sides of an issue like this, so in my opinion, the best way to settle it is to let the people decide," said Senate Rules Chairman Tom Apodaca, (R-Hendersonville).
RELATED: MORE NC LAWMAKERS CONSIDER VOTER INPUT ON HB2
"They couldn't wait four weeks to pass this law that didn't address any problem and now that they've gotten themselves into this huge problem they're going to wait months and months to fix the mess they've caused," Keisling said.
Read all ABC11 stories about HB2 here
The idea of putting the bill on the November ballot is still just that, an idea. It's also too early to know if any possible referendum would even include all or part of the law, including transgender bathroom use.
Still, opponents such as Keisling say even if it takes months to address, she plans to sit front row to it all.
"I'll be back," Keisling said. "I am fascinated to see how long they stretch out this repeal effort."
Report a Typo