BUNN (WTVD) --
At Vollmer Farms in Bunn, people are picking strawberries before they spoil.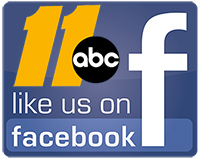 Farmers say rain and hail Thursday caused this damage.
Other areas were also affected. Video of Chopper 11 HD showed farms throughout the surrounding area feeling the brunt of Thursday's storm.
Strong winds toppled trees that had to be chopped up and hauled off.
The storm was a financial setback for some farmers.
Vollmer Farms estimates they've lost at least $50,000 worth of berries.
People here are taking advantage of the opportunity.
"We've got 30 pounds up there that we already picked up in just half hour," said Rosemary Klein, who was out picking strawberries.
"I feel sorry for them but we'll put it to use," Klein said.
She plans to make homemade jam with her four sons.
Some of the crop will be donated to local food pantries before it spoils.
Report a Typo