RALEIGH (WTVD) --
Steve Spivey has coached tennis for more than three decades and has a well-decorated resume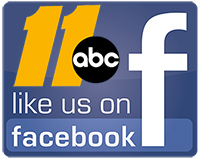 The legendary coach has 21 state titles, more than 40 conference championships and a spot in Broughton's hall of fame.
So the decision to retire in 2010, he thought, was an easy one.
"Sat out a couple years, I lived at the beach and played golf and then I just got the itch," Spivey said. "I was too young, had too much energy and I still had the fire."
The spark ignited when he saw a head coaching job at, of all places, Enloe. And now both parties are benefitting in more ways than one.
"Last year, people just thought of us as a small threat, Enloe player Rohan Chandrasekhar said. "And now we're the team to beat."
"So I got that mindset in them, and they expect to win," Spivey said. "Three years ago when we went out, we might have won and might not, but now every time we go out, we're going to win."
That winning attitude also helped the legendary coach accomplish his biggest milestone yet -- 1,000 career wins.
"Coach was all over," Chandrasekhar said. "He was dancing in his classroom. He was going crazy."
"I did a little, little rock 'n' roll, Michael Jackson moves," Spivey chortled. "I was floating around like a butterfly a little bit moving around."
Spivey is only the second high school coach in the state to reach 1,000 wins, and the hype surrounding his team stretches from the players now to the fans.
"We must have had 120 people out watching a match," Spivey said. "We've never had that. That was about as many as football gets on Friday nights."
Behind a nucleus of talented underclassmen, Enloe has soared from a measly .500 record three years ago to the second-ranked team in the state this season.
Each match is like a new experience for us and we're enjoying it all," Chandrasekhar said.
The Eagles hope to continue upping Spivey's win count and with it, complete their dream run.
"Let's see, we got five more matches, and if we get to 19-1, we'll be state champs," Spivey said. "And that's what we're aiming for, so that would be really great."
Report a Typo