CHARLOTTE, NC (WTVD) --
Troopers say a truck driver fell asleep at the wheel around 2 a.m. Friday morning before his big rig collided with a center barrier on Interstate 77 in Charlotte and scattered thousands of potatoes across the highway.
WSOC-TV reports
one of its photographers just happened to be driving behind the truck when it happened near West Boulevard.
The impact was so violent that the engine of the truck was ripped out.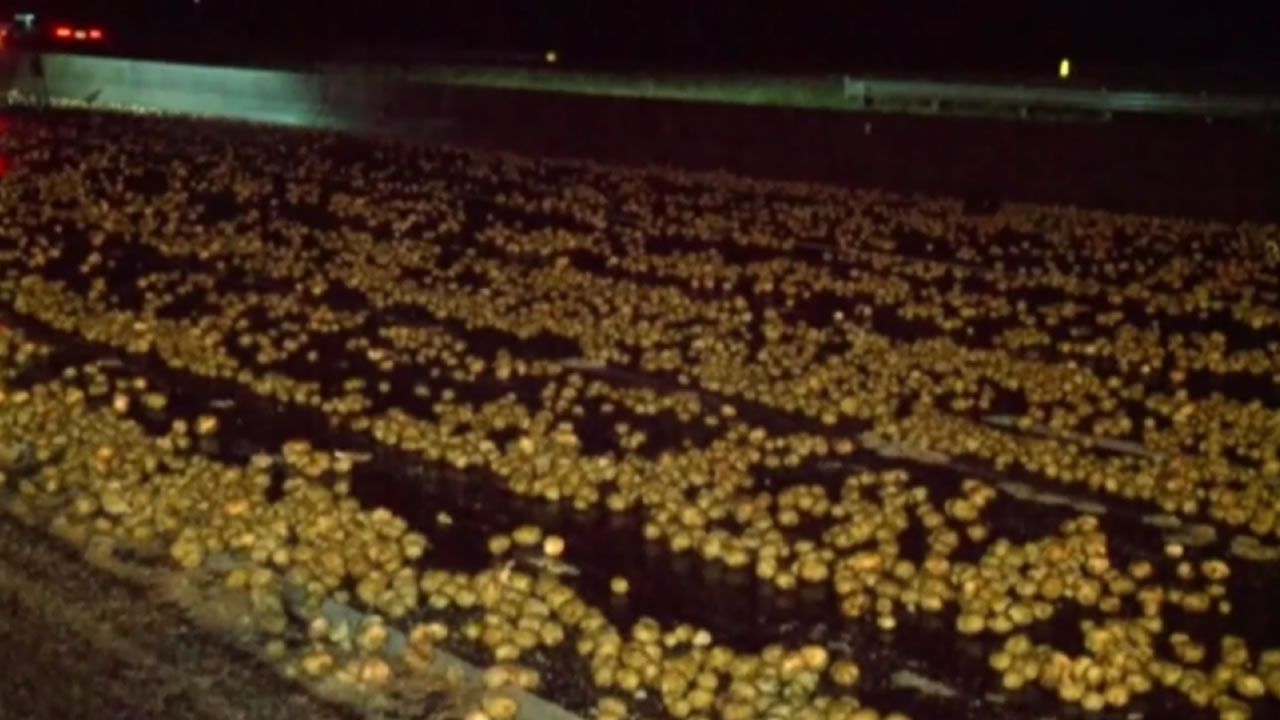 The other drivers jumped out to help the trucker who was rushed to Carolinas Medical Center, where he's expected to be okay.
Troopers said that portion of the interstate had to be closed during the Friday morning rush hour to fix the damaged concrete barrier and guardrail - plus pick up all those potatoes.
Report a Typo