RALEIGH (WTVD) --
Just in time for Mother's Day, Ursula Thompson learned she can now afford to buy a wheelchair-accessible van for her two daughters, something that will be a huge help to the single mom as she takes care of her 12 and 9-year-old girls.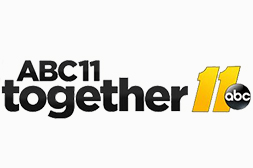 "Right now we're really limited in the things we can do, the places we can go. It's so cumbersome, you know, to try to lift a 60 and 50 pound child in and out of a car seat and then have to lift wheelchairs that are about 40 pound themselves in and out of the back of the van," Thompson explained.
Check out her GoFundMe page.
"This van will really help us to get out and do more as a family. It will make life a lot easier for me and the girls, and will keep them safe," she said. "Right now I have a bad back, so lifting them, I don't want to put them in a position where they could be hurt."
The solution is a new handicapped accessible van where Thompson could simply roll in the girls' wheelchairs. But that comes with a hefty price tag of $35,000. So, she started a GoFundMe page. As part of ABC11 Together we first aired a story on her
need for a new van in January.
Since then, ABC11 viewers and the community has responded in a big way. Now, just in time for Mother's Day, Thompson has learned their goal has finally been met.
"So many people have literally opened their hearts and their pockets to give to me and my girls from the very beginning, it's been overwhelming," she exclaimed.
It could still be another three to four months till she actually gets her new van, since it will have to be custom made for her girls. But, she says there's now light at the end of the tunnel, and she's beyond grateful to those who've made this possible.
"To the community, to all of the donors, to everyone who gave to us, we just want to say thank you," she said. "We really do appreciate all of your help, we couldn't have done this without you guys."