RALEIGH (WTVD) --
Wake County's second-largest food pantry program is without a working truck. This past weekend, thieves stole a Ford Super Duty F-250 from the parking lot of Urban Ministries of Wake County on Capital Boulevard.
CLICK HERE TO DONATE.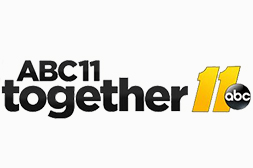 When staffers arrived to the facility on Monday morning, they realized the truck had been stolen after seeing glass where the truck normally parked.
Director of Development John Welch says the truck was a vital resource in keeping the operation running.
"It's fortunate we had a good supply of food out here, and it has gotten us through today," he said. "But typically our pantry will run out of food every 3 days. So we've gone Monday, and today's Tuesday and it's half gone. So I expect we're gonna be in trouble."
Tuesday afternoon, Welch received a call from police saying their truck had been found near Highway 264 and Lizard Lick Road. Welch says the truck was found abandoned and not in a drivable condition.
However, he said it's repairable. The organization has enough insurance on the truck to restore it to working condition.
Amanda Darnell has been volunteering with UMWC since October 2012. She says she would forgive whoever stole the truck
"They're not doing well if they're stealing from us. So, we need to give them some sort of assistance to help them out so they don't do this any longer," she told ABC11. "Because that's detrimental to them and our community and us as an organization."
Until the truck is restored, Urban Ministries of Wake County welcomes any donations you may have. If you would like to get involved, you can contact them at
UrbanMin.org.
Report a Typo