GARNER (WTVD) --
A woman came inches from being seriously injured or killed, Garner Police said, when her small SUV collided with an Amtrak train on New Rand Road just off Highway 70 in Garner on Wednesday morning.
Pictures from Chopper 11 showed the vehicle suffered front-end damage and a crossing arm at the rail crossing was torn down.
Garner Police were investigating how it happened.
Fortunately, the driver did not suffer serious injuries.
Crash investigators said 71-year-old Penny Stroud pulled out into the railroad crossing on New Rand Road at Garner Road.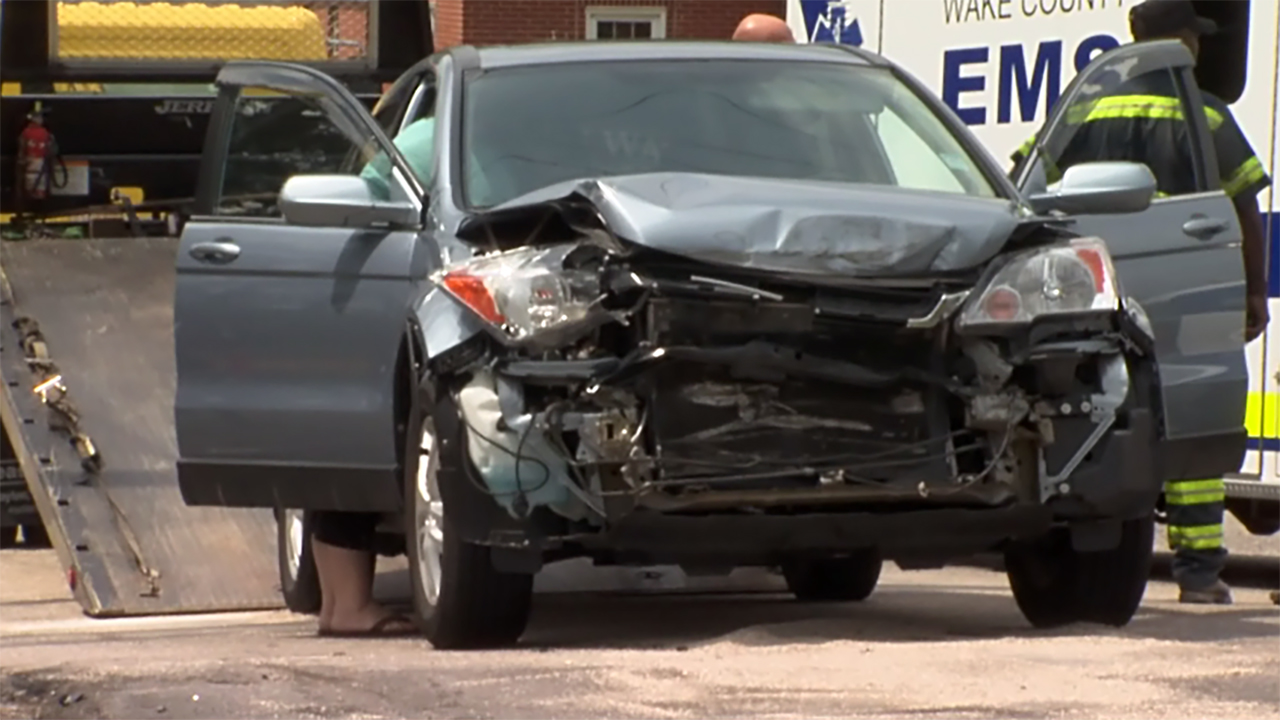 Penny Stroud's Honda CR-V suffered serious front-end damage. (WTVD)
Stroud told ABC11 that she was almost at her destination, her volunteer job at the Garner Senior Center.
The visibly shaken woman said said that all of a sudden, lights started flashing, bells started ringing, and the cross arm came down on top of her car.
Stroud said she saw an Amtrak train coming on her left. The trains often travel through the area at 60 to 70 mph.
Police said she did the right thing. She jammed her Honda CR-V in reverse and got as far off the tracks as possible.
The train shaved the front end right off the car but did not drag it away.
After her harrowing ordeal and narrow escape, Stroud called her daughter.
"She was crying and trying to talk and, you know how when you cry really hard and you can't really talk and you're trying to breathe -- she was very shaken up," Lora Price, Stroud's daughter said. "I'm just thankful that she was not visibly injured, but I'm certainly going to have her checked out."
Report a Typo