RALEIGH (WTVD) --
Almost two-and-a-half months since Akiel Denkins was shot and killed during a struggle with a Raleigh police officer, the Southeast Raleigh community continues to rally around Denkins' mother.
"It gives me strength to keep going on and to stand up and speak to tell my side of the story," Rolanda Byrd said.
On Thursday, mothers in the community gathered to celebrate what they call a Day of Kindness. They started the day at Byrd's home to plant plants in her son's name. Then there was a luncheon at Church of God in Prophesy on State Street in Raleigh. At 3 p.m. supporters gathered in a yard off Bloodworth Street to gather in what they called the Theatre of Oppression.
Many people took turns at the podium to share their own stories of what they described as police brutality. Byrd also spoke, taking the crowd through her son's autopsy.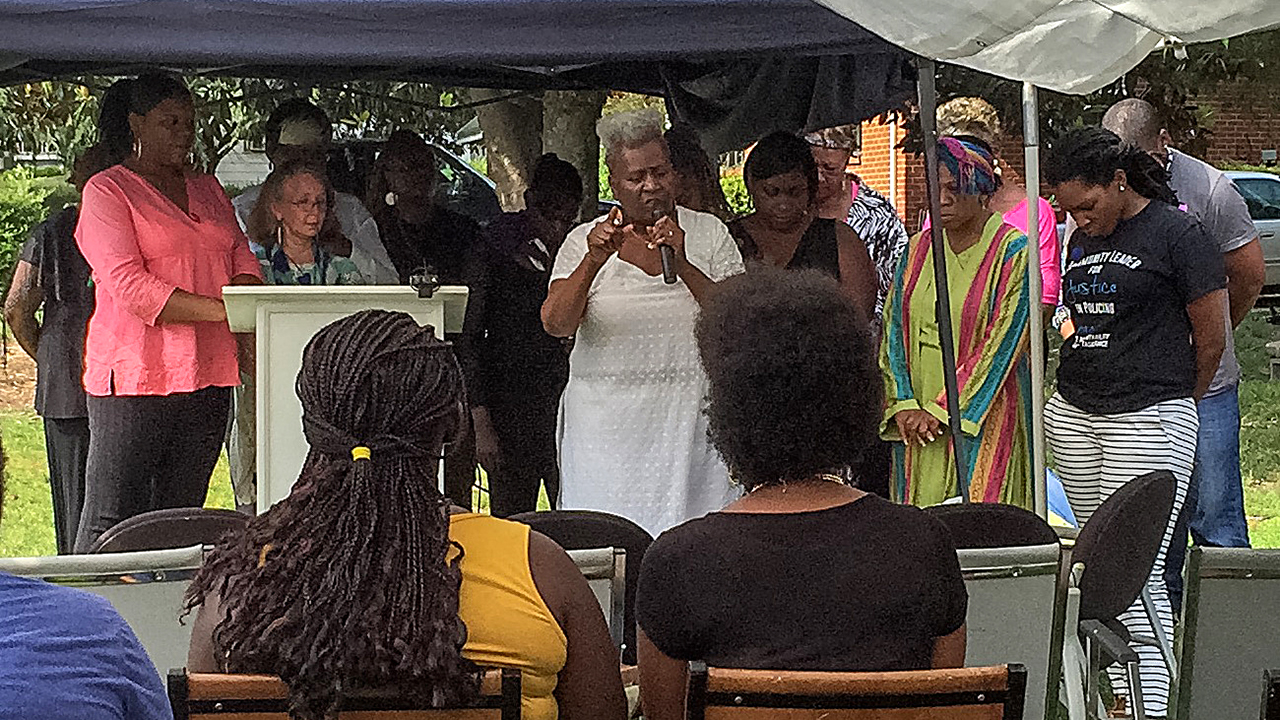 Mothers gathered to rally around Rolanda Byrd. (WTVD)
"It was four gunshots that entered my son's body. They can't tell us what order," said Byrd.
Byrd recounted the day she went to the Wake County District Attorney's office, in mid-April, to hear investigators say Officer D.C. Twiddy's account of what happened Feb. 29 on Bragg Street was consistent with the evidence they found. That Denkins, who had a warrant out for his arrest, was chased and during a struggle, reached for a gun, forcing the officer to shoot.
RELATED: DA CONCLUDES RALEIGH OFFICER SHOT AKIEL DENKINS IN SELF-DEFENSE
"She kept telling me according to this, it agrees with Officer Twiddy's statement and according to that it agrees with Officer Twiddy's statement," recalled Byrd.
Byrd has always said her son was unnecessarily killed. She said she reached out to Raleigh's Police Chief this week to ask her questions about the procedure Officer Twiddy followed that day, but was told the chief was out of the office this week.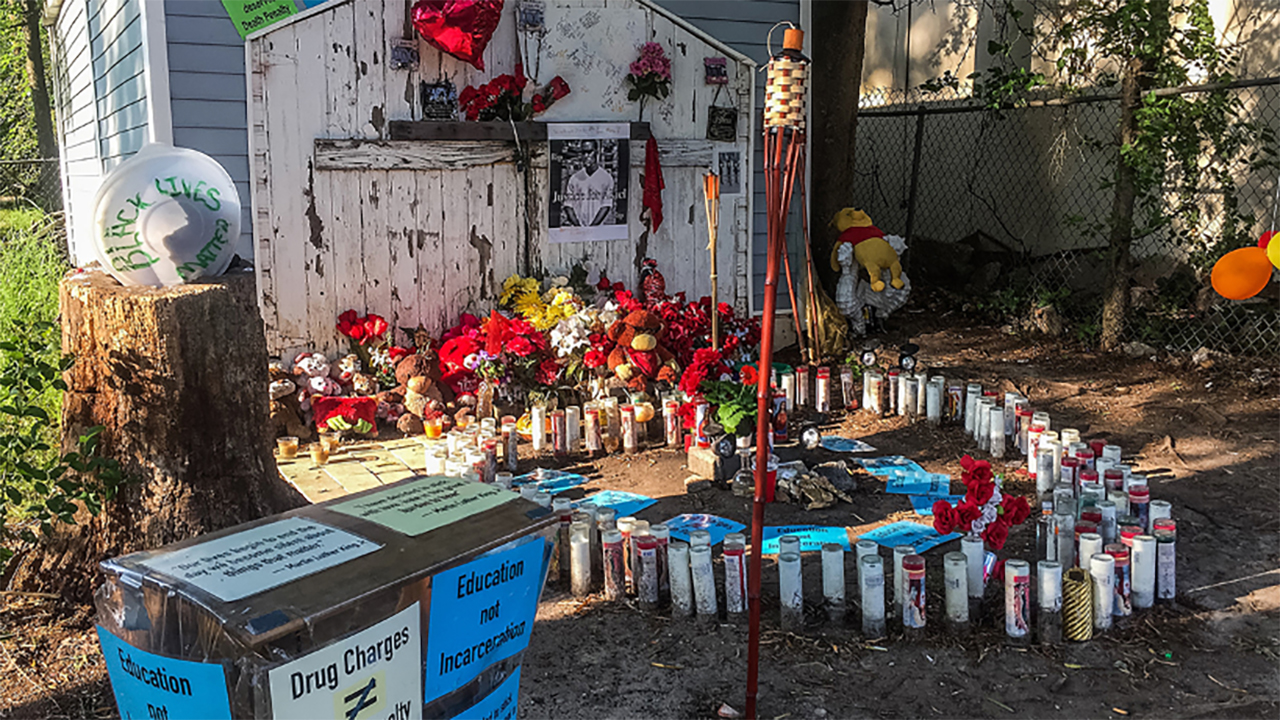 The memorial to Akiel Denkins in southeast Raleigh will soon come down. (WTVD)
She doesn't believe the officer's story, and her attorney has already asked the U.S. Department of Justice for an independent investigation.
While she waits for an answer, Byrd is preparing to take down her son's large memorial that marks the spot where he died. The property owners say she can still put up the memorial to mark her son's birthday if she wishes. While she's sad the memorial will come down, she said it's really not her main focus right now.
"That's not what I'm fighting for. I'm fighting for justice for my son," Byrd said.
She plans to take down the memorial on Sunday, so it will still be up for a community block party being planned for this Saturday in honor of Denkins. The event is from 1 p.m. to 7 p.m. right there on Bragg Street.
Report a Typo