DURHAM (WTVD) --
After everything he's gone through, Blair Holliday describes his recovery through a powerful statement: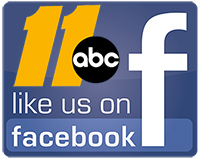 "It's definitely a miracle."
In 2012, the Duke football player suffered severe brain trauma in a personal Jet Ski accident, and even his doctors said the initial prognosis was bleak.
"People are saying, you better prepare yourself," said Joel Morganlander, a neurologist at Duke Health. "I mean people told them you better prepare yourself for him not surviving."
Hope came in small doses for Holliday, starting with him waking up from a coma.
"I woke up and I was kind of strapped down and I didn't know what was going on because I was in an unfamiliar scene or scenery," Holliday said. "And I just asked a nurse, 'hey do you have a phone? I need to call my mom.' "
"I got a call from my cousin," said his mother, Leslie Holliday, "and he said, 'somebody wants to talk to you,' and he put Blair on the phone, and he said 'Mom, I love you,' " and I was just overwhelmed, excited happy, overjoyed."
From there, the road to recovery began. It wasn't always easy as Holliday struggled with his new reality.
"it was just a definitely a very difficult rehab situation because I could definitely see myself still being able to do the things I wanted to be doing, but I didn't have the connection with my brain to my extremities to my legs to my hands to do that," Holliday said. "So that was probably the most difficult thing to cope with was the fact that I saw myself running around the hospital, but I couldn't even get up to walk."
Holliday's athletic nature ended up being one of the biggest keys to his recovery.
"He had that mentality of focus," Morganlander said. "And I think he just kind of clicked into it. It was a new sport, was getting better, and he just kind of clicked into it, and he knew how to do that."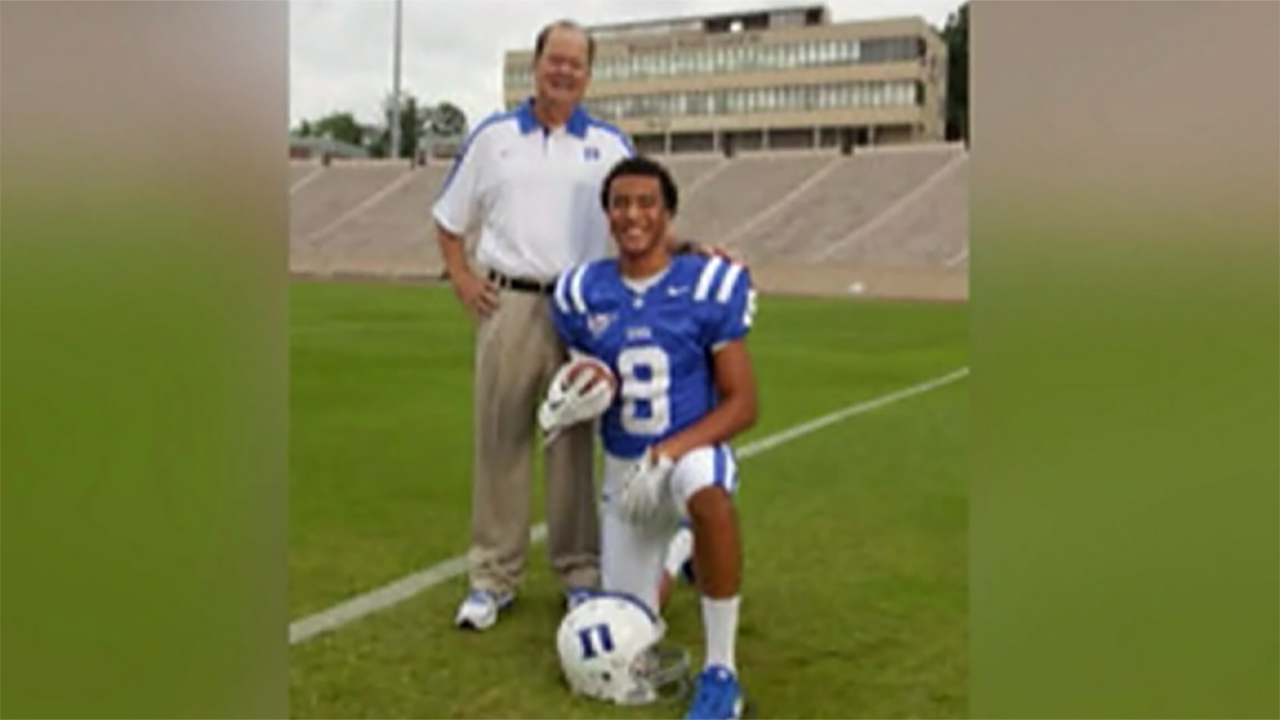 Blair Holliday with Duke head coach David Cutcliffe before the freak accident that ended his playing career.
His Duke family also provided him the additional strength he needed.
"There was times when I kind of got a little emotional or down or what not," Holliday said. "But Coach (David Cutcliffe) would bring me to his office and give me a story about his own life and say how life it could be going this way and how you could be loving the way it's going and then something can happen and you could go completely the opposite direction."
"I think that if there's inspiration involved for me, it started really with him," Cutcliffe said. "I watched him with admiration every step. There's a reason I think these things happen. I think that he's got something important to do, and I've always told him that."
Now, Holliday's future is even brighter.
Soon he'll start an internship in Atlanta with Fox Sports South. And more importantly, earn his Duke diploma.
And though the journey was different than planned, he'll never forget how he got here.
"I'm definitely thankful for the fan support, family support, Dr. Morganlander's help, Coach Cutcliffe's help. I really feel like this comes down to it."