RALEIGH (WTVD) --
Windows shattered and identities stolen. It's happening far too often in the Triangle and police are telling residents to be vigilant.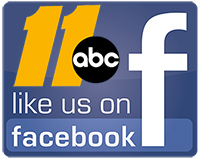 Thieves are targeting unsuspecting individuals, usually women, at fitness centers, daycare facilities, and shopping plazas. According to police, crooks are especially nabbing vehicles in areas where there is a perceived sense of security.
In certain recent cases in Cary, Garner, and Johnston County, these crimes are being linked to the Felony Lane Gang, an organized crime ring where thieves steal purses and then write checks under false pretenses and cash them at nearby banks. It is related to a spree that has become quite popular along the East Coast, particularly the I-95 corridor.
Police in the Triangle have been hesitant to link similar cases to the Felony Lane Gang, citing a lack of evidence to say cases are related.
A Raleigh woman, who asked to be identified only as "Jane" was the recent victim of stolen identity after her purse was taken.
"You feel very violated," she told ABC11.
"Jane" was dropping her daughter off at daycare when she was victimized.
"Clearly, somebody was watching me getting out of the car. And the two minutes I was in the daycare, they shattered my window and stole my purse," 'Jane" said. "And from there did a lot of fraudulent activity with my identity."
She says thieves cashed nearly $4,000 from her bank account using fraudulent checks. Raleigh police have yet to say "Jane" was a victim of the Felony Lane Gang, but do agree her experience fits the bill.
According to police, as the weather gets warmer, area residents can expect an increase in criminal activity, especially car break-ins. There are several ways you can help prevent thieves from targeting your belongings.
- Always lock your car, even at home
- Be aware of your surroundings and stay vigilant
- Never leave any valuables in your car. And if you must, lock them in your trunk when no one is watching.
Report a Typo