RALEIGH (WTVD) --
Every year, the city of Raleigh gets millions of dollars from the state to keep its roads in good repair. So, why aren't they? And where's that money going? The Wake County Taxpayer's Association has been chasing those questions for more than a year.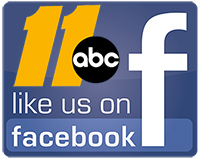 "Eighty million dollars," said WCTPA member George Sharpley. "Eighty million dollars that's sitting out here someplace. Where did it go? What is it doing?"
The actual amount of dollars that Raleigh has gotten from the state, intended largely for road resurfacing and maintenance, is actually a lot higher. During the past 10 years, Raleigh has netted a cool $100 million and millions more in the years before that.
PROJECT COSTS AND FUNDING PLAN (.PDF)
All municipalities get money from the state for roads courtesy of the
NC Powell Bill
. Raleigh gets $10.5 million every year.
But the Capitol City's roads aren't in great shape. A couple years back, a city report showed that while most municipalities shoot to resurface their roads every 15-20 years, Raleigh's cycle runs closer to every 100 years.
Raleigh Public Works Director Chris McGee has a thick book (the .PDF linked below is 615 pages) listing all the roads in the Capitol City that need repair. Industry standards try to keep roads at a rating of 80 points (out of 100) meaning they're comfortable to drive on.
RALEIGH STREETS THAT NEED REPAIR (.PDF)
Many Raleigh roads fall below that level; too many, according to George Sharpley.
"You get 10 million every year," said Sharpley. "Figure that out. Where is all that money? It's not being used where it's supposed to be used. Wherever that is."
We first put that question to McGee.
"It winds up getting to the road, it just doesn't always get to the road in the form of maintenance. Curb and gutter maintenance, sweeping, there's a lot of things that happen in the road right of way that are eligible Powell Bill costs."
But even though McGee sees where all the money goes, he couldn't show us. Tracking the money isn't easy. Because of a national accounting change, in 2013, the state money went from a line item in the city budget to part of the general fund.
Raleigh Chief Financial Officer Perry James said that made it easier to use and access, but harder to keep count of. He also told ABC11 that about 80 percent of the state money goes to paying down debt; money that was borrowed for Powell Bill-eligible projects.
"Certainly resurfacing is one of the major purposes that the state wants Powell Bill funds spent for," James said, "but you can't ignore the fact that we have, as growing Raleigh municipality, a lot of other street needs. And Powell Bill funds are eligible to be spent for those needs as well."
To Sharpley, it doesn't make sense.
"We're destroying our streets by not funding them like they're authorized to do."
"I know we're not spending all that money on resurfacing," McGee countered. "But I do think it's being spent appropriately."
Report a Typo