CHAPEL HILL (WTVD) --
UNC baseball is usually in the running for an ACC title and a top NCAA seed this time of year, but this season has been a bit different as the diamond Heels are desperately trying to scrape into the postseason.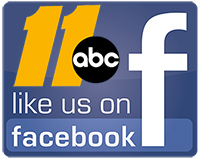 As Monday night showed, they're not exactly overcome with the stress of the situation.
North Carolina picked up a major win Monday, knocking out Notre Dame 8-1 behind a monster seven-run second inning.
The internet stars of the game though, were a rogue band of bench comedians.
"We have what we call the 'Bench Mob,'" said freshman pitcher Taylor Sugg. "Every time we see a camera on us, we just have to act out for it."
Sugg went instantly supernova on social media with his frenzied dugout dancing.
"Sugg really knows how to do it. We just kind of let him do his thing," said outfielder Tyler Ramirez with a smile. "We just kind of stay away from him."
Each series presents a fresh canvas for the fellas -- they're busy brainstorming now ahead of this weekend's showdown with N.C. State.
"I feel like the looser we play, the better we play," Suggs reasoned. "So the crazier and the worse it looks, the better the outcome."
Report a Typo