CARY (WTVD) --
The Wake County School System is abandoning plans to switch eight elementary schools to year-round calendars. Strong parental opposition forced the district to reverse course.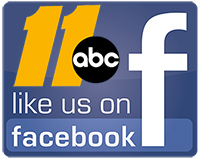 The original proposal included Brentwood Elementary, Bugg, Fox Road and Lynn Road in Raleigh, Creech Road, East Garner and Smith Elementary in Garner, plus Lincoln Heights Elementary in Fuquay-Varina.
All eight schools will remain on their current traditional calendars after parents told the district they would pull their children out of the schools if the switch was made.
The board did vote to approve switching Walnut Creek Elementary in southeast Raleigh to a year-round calendar for the 2016-2017 school year.
School board members also took a big first step in overhauling the class ranking system at Wake County high schools. For years students have been ranked using weighted grade point averages. The highest-ranked senior would traditionally be honored as class valedictorian.
The district is considering moving to a Latin-ranking system seen at most colleges and universities. Students' success would be ranked as cum laude, magna cum laude, and summa cum laude, at the high end.
The board gave preliminary approval to the new class ranking system, tonight. A final vote could come next month.
COST OF SCHOOL MEALS GOING UP
And, the cost of school meals will rise in the upcoming school year. Board members approved a 25 cent increase.
Elementary school breakfasts will go up to $1.25, lunch up to $2.25. High school breakfast will rise to $1.50, lunch up to $2.50.
It's the first increase in Wake school meal prices since 2010. The district says concerns about the impact on families weighed heavy in its decision.
"I think the school meal program is a significant value for families," said Paula Deluca, Child Nutrition Services Director for WCPSS. "Because where else can you find a complete meal, well-balanced, nutritionally sound for $2.25 or $2.50."
The school system cites rising food costs as another reason behind the price hike.
District officials say there should be no impact on students who receive free or reduced-price lunches.
Report a Typo