FAYETTEVILLE (WTVD) --
It's been a long road for William Malave. His quest for a beautiful backyard oasis that included an in-ground pool started more than a year ago, and is almost over... but not with the look he ever envisioned.
Instead, he has no pool and he says his backyard looks like a rock garden. Despite not having his dream backyard, he is very happy the pool company finally refunded all of the money he paid them, which is more than $33,000.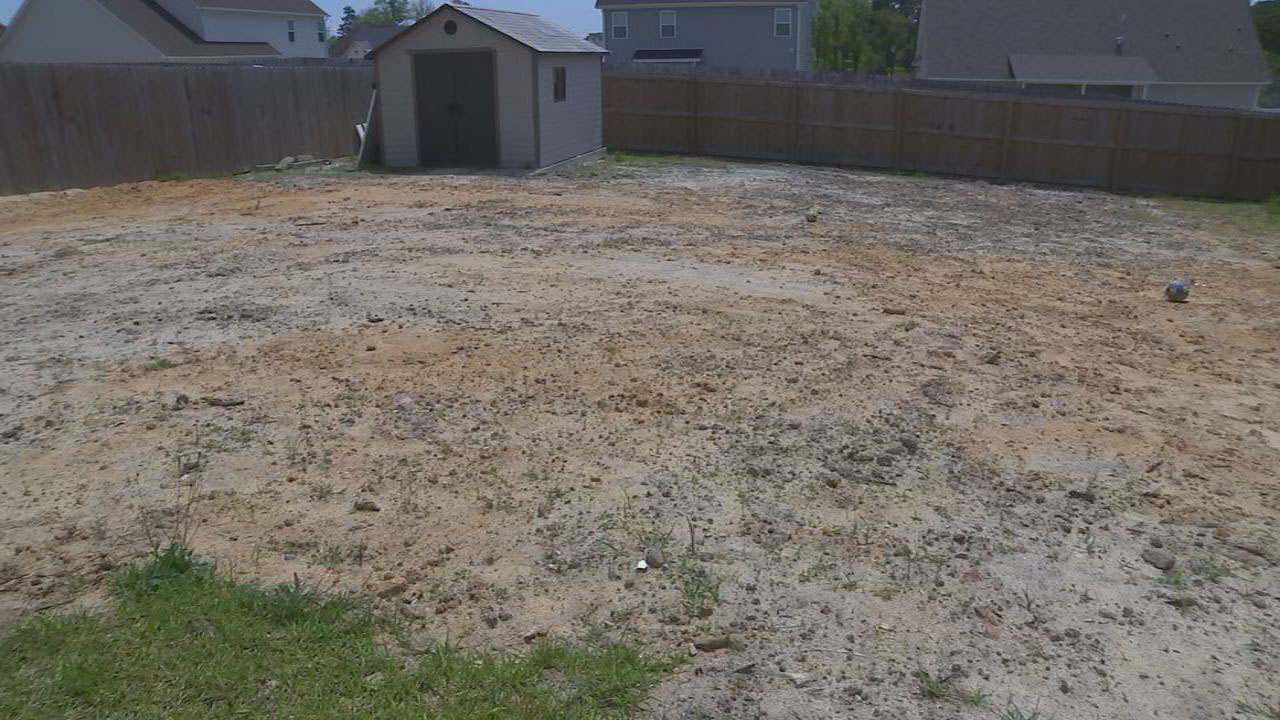 I first introduced you to Malave last year.
Click here to read the original story.
Malave was at a stalemate with the company, Parnell Pool and Spa. Malave paid the company more than $33,000 to build an in-ground pool in his backyard, but about halfway through the construction, a representative with Duke Energy alerted Malave about a major issue.
"He told me about the power line easement, which is a 90-foot easement, 45 feet extends into my property," Malave recalled. "About a foot of the actual swimming pool encroached on the easement as well as the retaining wall which extends beyond the pool."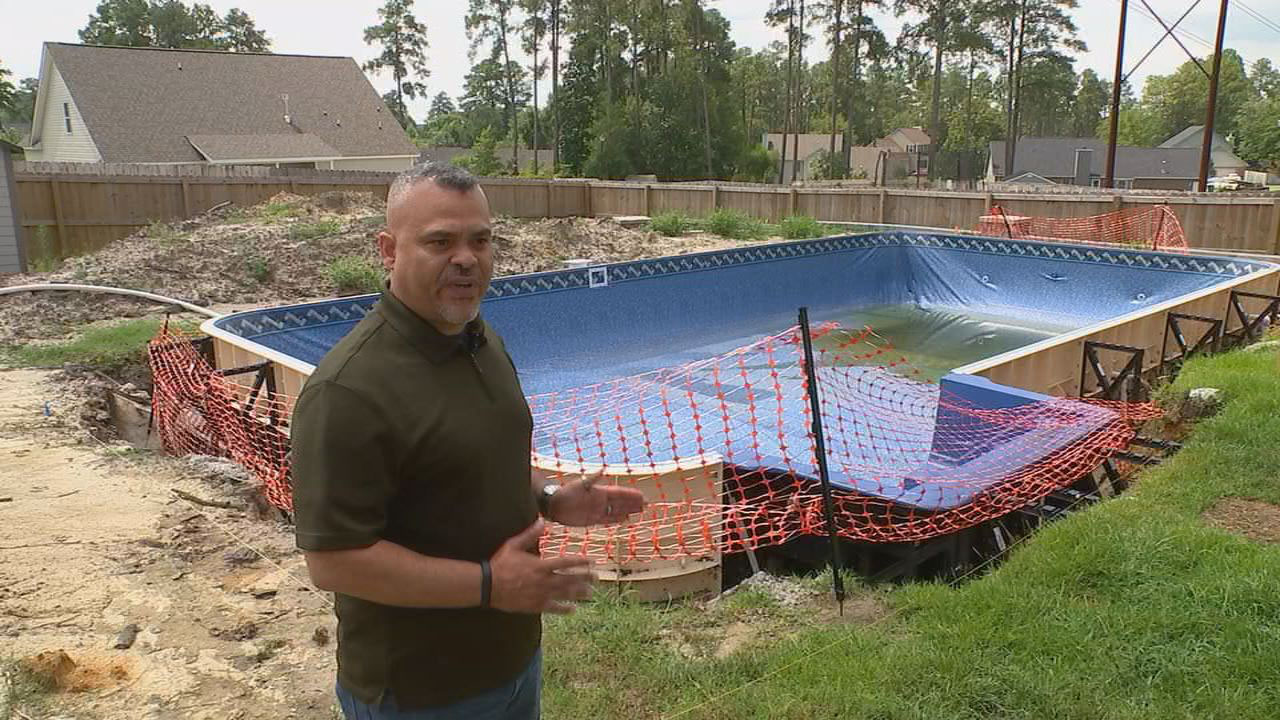 And the electrical easement wasn't the only problem; there's also a drainage easement. The city of Fayetteville got involved and issued a stop work order. Malave and a representative with Parnell Pool and Spa say they tried to work out an agreement, but both sides could not agree on how to move forward.
Malave was not giving up.
"I don't give up because right is right," he said.
Malave filed a complaint with the
NC Licensing Board for General Contractors
as Parnell Pool and Spa is a licensed contractor. The board investigated and found probable cause to conduct a disciplinary hearing to see whether Parnell Pool and Spa violated state law.
Click here to read the board's decision
It was then Malave heard from Parnell Pool and Spa. The company told Malave they would refund his money and restore his property. A crew removed the pool and the retaining wall.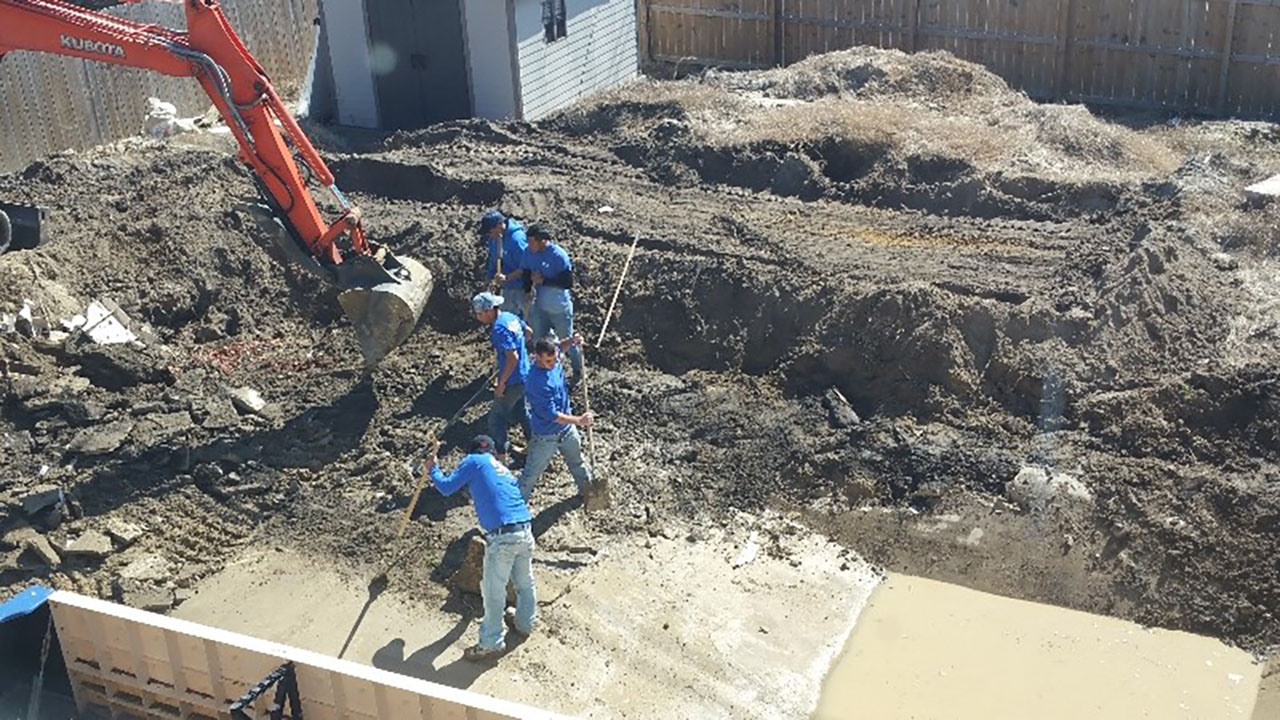 The biggest relief for Malave was receiving the total refund for the work done so far: $33,380.12.
While Malave is happy the pool is gone and that he has his money back, he is still waiting for Parnell Pool and Spa to restore his property to how it was before the construction started. His yard is flat and he has no grass. Part of the fence that the company took down to get into Malave's yard still is not fixed.
Malave says the company did offer him $1,500 for the issues, but he said the quotes he got from landscapers is much more than that. He says he is going to hire a landscaper to put down sod and repair the fence, and send Parnell Pool and Spa the bill.
Malave says Parnell Pool and Spa wanted him to remove his complaint with the NC Licensing Board for General Contractors, but he refused. A rep with the board said Malave's complaint is an active investigation, but the hearing has not been scheduled yet.
A rep with Parnell Pool and Spa said legally they did not have to refund Malave his money or remove the pool because in their contract it states in part, ""Owner agrees to be responsible for the location and elevation of the pool."
The contract goes on to say that there were no easements, and if any are discovered and additional work is necessary, the additional work shall be paid by the owner at contractor's cost plus 50 percent thereof. But he said in an effort to move on, the company did agree to remove the pool and give Malave his money back.
The best advice when having any work done on your property make sure you know your property lines and easements. Get your plot plan, and don't assume the company you are hiring will do it for you.
Easements come into play with fences, sheds, and other structures you add to your property.
Report a Typo