RALEIGH (WTVD) --
A serious accident has left one man dead and closed all four northbound lanes of Louisburg Road near Forestville Road in Wake County for several hours.
Forestville Road westbound was also closed at Louisburg/401.
The North Carolina Highway Patrol told ABC11 that a minivan going north on Louisburg Road collided with a motorcycle heading west on Forestville.
Eyewitnesses told a trooper that the motorcycle ran through a red light and crashed into the driver's side of the van.
The accident happened a little after 9:15 p.m.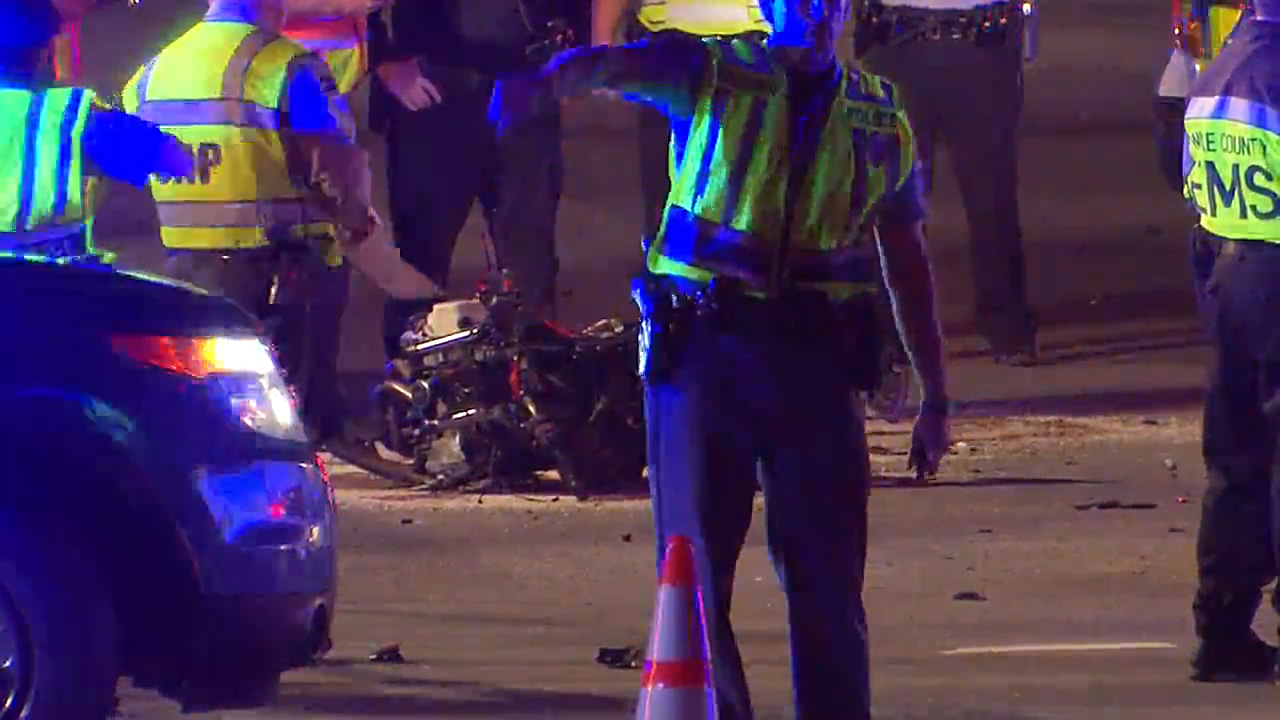 A mangled motorcycle was visible in the street. (Robert Judson/WTVD)
The front wheel of the motorcycle was visible several yards from the rest of the motorcycle.
Officials confirmed that the motorcycle driver was killed instantly. On Thursday, the Department of Public Safety identified the victim as Braxton Lee Reynolds, 26.
The driver of the minivan, was identified as a 16-year-old girl. She was taken to the hospital and DPS said she was "doing fine."
There were no other people in the van.
The lanes reopened shortly before 11:15 p.m. The NC DOT said the traffic pattern was returning to normal.
Report a Typo