RALEIGH (WTVD) --
Residents of a northwest Raleigh neighborhood are on high alert after a rash of break-ins netted an estimated $72,000 for the thief or thieves.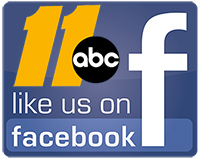 Five houses were broken into last week in the sprawling Brookhaven subdivision near Crabtree Valley Mall.
It all happened in less than two hours just before noon Tuesday. In every break-in, the burglar came in through a back door. They only stayed minutes but got away with jewelry and other valuables.
"Our neighborhood is going to have to be more vigilant," said Sandra McBride, a neighborhood resident.
The family across the street from McBride was one of the burglary victims.
McBride said she was at home when it happened and didn't hear or see anything.
Though she wasn't a victim, she feels the pain of her neighbors.
"It's scary and it's upsetting," McBride said. "It, you know, turned their life upside down for a couple days. If anybody has a surveillance video of any kind of activity that day whether it's a car or suspicious individual, I hope they turn it over to police."
Police are now looking for tips. Go to
http://www.raleighcrimestoppers.org/
if you can help.
Report a Typo