DURHAM (WTVD) --
Durham protesters brought their 10-week long demonstration against the city's plan to build a new downtown police headquarters to City Hall on Monday night. They showed up in force at the City Council meeting -- weighing in on the city's budget plans.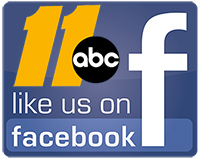 It was standing-room only inside council chambers. In fact, the fire marshal asked some to leave the chambers until space cleared out. Another large group of residents waited outside the chambers.
Most in the crowd came to speak out against the city's plan to spend more than $70 million to build the new police headquarters on East Main Street.
The planned construction has been a major point of contention in city circles. Protesters said it represents the city's misplaced priorities. The city said it's a desperately-needed long-overdue project.
Those opposed to the project say it represents the city's misplaced priorities. They want Durham city leaders to invest those millions instead on affordable housing, crisis intervention and living wages for city workers.
And at Monday's public hearing on the proposed 2016-2017 city budget, residents made no bones about their continued distrust of Durham PD.
"I say no to police. I say no to a police headquarters," said Rachel Storer, a Durham resident. "And I say yes to mental health for our citizens, yes to education for our children, yes to more arts for our community."
"We don't need 20 more officers out there enforcing unjust laws," said Durham resident Larry Williams II. "What we need is more people considering what we truly need instead of allowing people who know nothing about our lives to make recommendations for us."
Newly-minted Durham Police Chief C.J. Davis was in the chambers. Just sworn in Monday morning, Chief Davis got an earful and a small taste of what lies ahead in her efforts to repair relations with so many in this community.
The comments are not likely to make a difference in the construction of DPD Headquarters. Construction is slated to begin in the fall.
But there is a budget proposal, this year to add an additional 20 Durham police officers. Many here spoke against that, as well -- citing a lack of trust.
Report a Typo