Among the thousands who descended on Louisville, Kentucky, on Thursday for the traditional Muslim prayer service in honor of Muhammad Ali, was a group of Islamic men from the Triangle who drove all night to be a part of the occasion.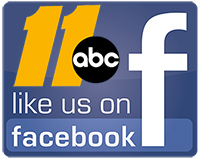 "This is one of the best days of my U.S. life," said Murat Kose who lives in Cary with his wife and five children. Kose is a chemical engineer who does a lot of non-profit advocacy work for Islamic immigrants.
But when Kose arrived in the United States from Turkey 20 years ago, there was one American he admired most: Muhammad Ali.
It was Kose's admiration of Ali that moved him to gather five friends from the Triangle and drive to Louisville on Wednesday night. It took them 10 hours to get there; just in time for Thursday's Islamic prayer service.
Kose posed for a picture outside Louisville's Freedom Center, then joined the 14,000 people of all faiths that were packed inside.
In between the pictures, Kose was close enough to snap pictures of Ali's casket as it was wheeled into the hall.
And Thursday evening, as he and his friends drove back to the Triangle, they shared their experience with ABC 11 via Facetime.
"This was the largest Muslim prayer service I have seen in the United States so far. It was an amazing feeling," Kose said.
Kose recalled growing up in Turkey, watching Ali boxing matches in awe -- not just admiring Ali's greatness in the ring but the fact it was a fellow Muslim held in such high regard. Ali was not simply a champion to Kose. He was an Islamic hero.
"It was like every kids dream to meet or to become something like him," Kose said.
Joining Kose in the car from Cary to Louisville was Adem Kaya. He's a former Turkish world champion wrestler who went on to coach at UNC Chapel Hill. Kaya said he used the boxer's death to introduce Ali's legacy to his students.
"(I) told them about what he did for minorities back then; fighting for freedom, fighting for race, and against racism. He was very inspiring," Kaya said. "Being an athlete, I needed to be at this funeral."
And while Kose got to rub elbows with boxing royalty at the service, he says what he'll remember most, was celebrating his faith and his hero on such a giant stage.
"I felt like it was something Muhammad Ali would love," Kose said. "Because he always loved to bring people together."
Report a Typo