FAYETTEVILLE (WTVD) --
In Fayetteville, a special summer camp aims to keep local children out of trouble this summer.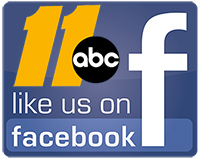 More than 70 fourth- and fifth-graders are spending this week building model projects and taking part in team activities, including fishing. Meanwhile, Cumberland County deputies teach them how to stay away from gangs, drugs and violence.
The Cumberland County Sheriff's Office puts on this week-long camp, and there are serious lessons behind the fun on the water, and in classrooms.
Deputies teach them a lot of social skills, including peer pressure, and drug awareness. And deputies say their message is getting through.
"They are teaching us how to stop bullying, how people start bullying," said 11-year-old Jasmine Graham.
Mykal Turner, 11, also said he's learning about bullying, and added that "they teach you how not to do drugs."
This is the 14th year that deputies have held this camp.
"Sometimes they will do role playing with my SRO'S (School Resource Officers), and basically teach them how to go about reporting stuff, and getting involved with communities and just be all around great citizens," said Lt. Gary Dukes of the Cumberland County Sheriff's Office.
Deputies said the program works. They said over the years, they have had young adults come back and thank them for teaching these life's lessons to them when they were in school.
Report a Typo