CUMBERLAND COUNTY (WTVD) --
A four-vehicle accident Tuesday on Highway 401 resulted in a driver being killed and two suspects fleeing the scene, possibly in a different vehicle than the one they were in when the accident happened.
The driver who died was identified as Janet Jackson, 37, of Stedman.
It happened near East Reeves Bridge Road about 12:21 p.m.
The State Highway Patrol said there was heavy traffic going north and as it slowed, so did Jackson in her 2014 Toyota Camry.
According to troopers, a 1999 Mustang didn't slow and rear-ended Jackson's Camry, forcing it left of center and into the path of a 2002 Volvo truck traveling south. The dump truck slammed into the Camry's passenger side, causing it to flip. Both vehicles ended up in a yard.
The truck driver, Charley Hall Jr., 48, of Fayetteville was not injured.
Jackson was pinned in the vehicle and had to be extricated. She was rushed to Cape Fear Valley Medical Center, where she was pronounced dead.
The driver of the Mustang and a female passenger fled the scene on foot, troopers said. They may have then left the area in an older white van, pictured below.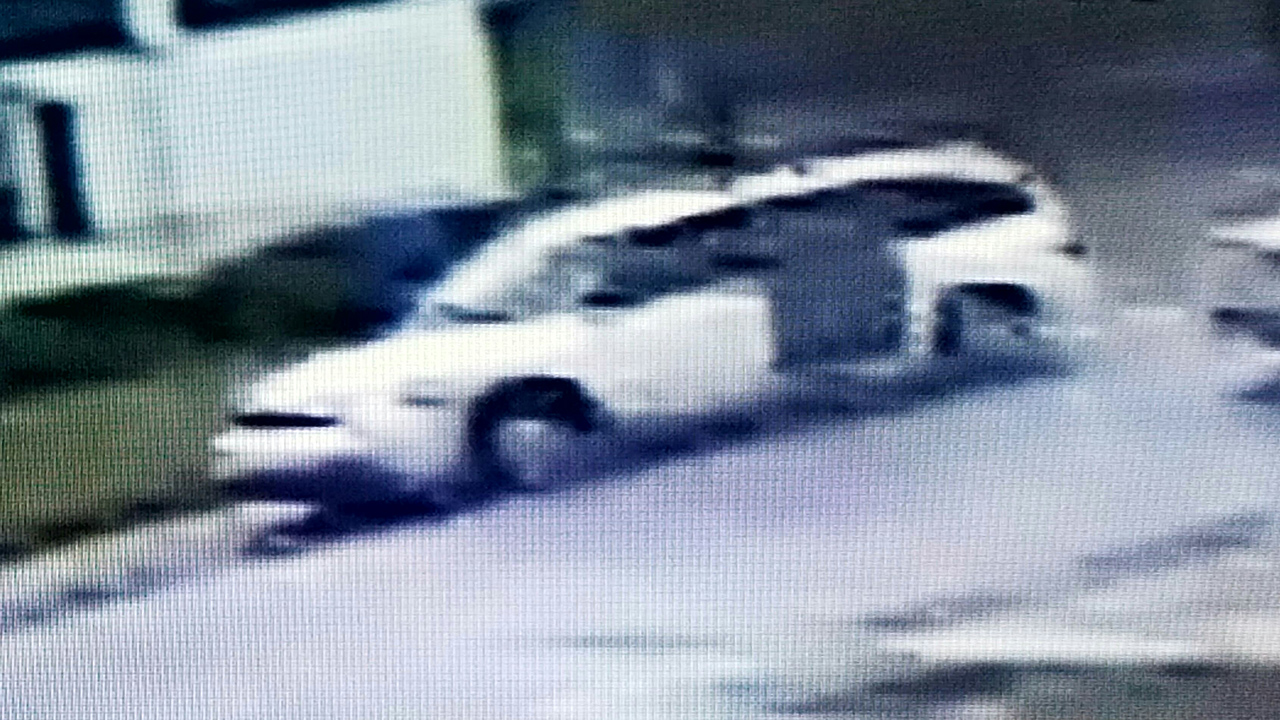 The Highway Patrol said it has "people of interest" in the case and is actively working to identify and locate the suspects. Investigators said the Mustang was purchased at an auction and did not have legal tags - making it harder to trace the driver.
A fourth vehicle, a 1997 Toyota Corolla driven by Jamie Edwards, 20, of Fayetteville was behind the Mustang and swerved to the right to avoid the collision and wound up hitting a fence.
Edwards sustained undisclosed injuries and was taken to Cape Fear Valley Medical Center for treatment.
Charges are pending further investigation.
Jackson's family released the following statement to ABC11:
Her name is Janet Niki Jackson. She was a victim of a senseless act but never a victim of life. Strong, independent, and hard working are the words quickly associated with her. Niki was a wife, mother, grandmother, daughter and sister. She was a best friend to many because she never met a stranger. Niki loved hard and could be found supporting her kids in any endeavor. The criminals who fled the scene took the glue that held not only this family, but many families together. This self-less woman went without so others could have. Her heart was made of pure gold. A soul that once you met, you would never forget. Her smile would light the darkest of days. Even in pain she continued to smile. She was funny and loved telling corny jokes. Niki was always cooking and kept a table set for anyone and everyone was always welcome. As we grieve the loss of our loved one we pray that those who fled the scene would be moved to do what is right.
Report a Typo