HOLLY SPRINGS (WTVD) --
FC Barcelona will run 10 camps this summer across the United States and for the second consecutive year, North Carolina is one of those sites, giving young soccer players in Holly Springs a chance to train like the world's best.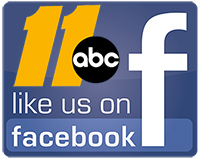 "I think this is a good opportunity for them, and they're really excited that we can bring all these good coaches from Barcelona," said Alex Isern, CEO of ISL. "They think this is a good opportunity for them to learn these unique Barcelona methodology."
ISL is a global marketing and management agency, and is the largest partner of FC Barcelona in the United States.
"The main characteristic about this is that we like to keep the possession," said Pau Casassa, local project director of FCBEscola Charlotte. "We want to score, but not in any way but our way, okay? And our way is to find the best space to go forward in order to make sure that we don't lose the ball, you know that we can find the best option, the best time, and if we cannot just go forward we probably go backward to make sure that another player can benefit from what another player did."
Coaches at the camp emphasize teamwork as a main tenet, but for certain individual stars, the chance to train in Barcelona is a reward. Last year, 30 players from Raleigh earned the highly coveted opportunity.
"They had a really good experience training at FC Barcelona headquarters." Isern said. "They had the opportunity to play again other Spanish teams, watch a game in Camp Nou, watch the first team and meet some players, so this year we're going to try to do the same thing."
Abroad, the world-famous club has produced the game's biggest stars. Stateside, it's looking to develop a new pipeline of talent - and Charlotte was chosen as a new homebase.
"This year, we are also really excited because we have the opportunity to open a new academy," Isern said. "It's going to be a 10-month program based in Charlotte, North Carolina. FC Barcelona has about 25 schools based around the world, and there was only one in the U.S., that was in Miami.
"The city of Charlotte has shown a lot of interest in soccer in the past years, Isern added, "and one of their main goals was to bring an international soccer academy to the city, and that's why we picked charlotte, you know? We think the city's pushing hard for soccer, and we're really happy to be there."
"Having an academy here is an opportunity here for these players to have all we give them in five days during the whole year," Casassa said. "So some of them might say, 'oh, but I have this one week? That might be enough,' but we have to think that many good players on our first team such as (Lionel) Messi, (Andres) Iniesta, who are top in the world, they have been there at La Masia playing with that methodology for more than six years, so imagine they are very, very lucky because they have now the chance to be trained as those players were for a whole year."
Report a Typo