DURHAM (WTVD) --
There's a sleepy little brick building on Parrish Street in downtown Durham that hosts one of the most promising sports software companies in the country.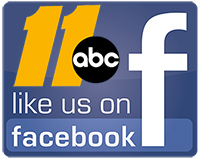 It's the brainchild of former Duke offensive lineman Zach Maurides. As a freshman, Maurides, couldn't keep his schedule straight to save his life. Now, his app is helping hundreds of teams avoid the same headaches.
Just 31 years old, Maurides already has years of entrepreneurial experience under his belt.
"I was the kid with the lemonade stand, mowing lawns; I rigged up a zipline about 30 feet from a tree and was charging neighborhood kids to go down the zipline," Maurides said.
That childhood savvy led to Maurides seeking a solution for his scheduling headaches. Assigned a class project to improve his life, he conceived of Teamworks
"I knew about my struggles and the struggles that my teammates had, and I thought there had to be a better way," Maurides said.
What started as a basic schedule-syncing app now offers all manner of options to keep a team, its coaching staff and players in constant communication.
"I use it every day," said Kevin Lehman, of Duke football operations.
For ops guys like Lehman, life before the app was like herding cats. No more.
Duke head coach David Cutcliffe uses the app, and so do the majority of Division I programs.
But Maurides wants every team in every sport, college and pro.
"Ninety t0 ninety-five percent of the teams that try it, buy it," he said.
The company is in the midst of a major hiring push, filling out a sales staff and engineering department. Maurides has three pillars to work there: honesty, humility and hard work
"I like the (intellectual) challenge and helping people," Maurides said.
Report a Typo