WAKE COUNTY (WTVD) --
The Wake County Public School System is adding 1,000 new or rehired teachers for the new school year.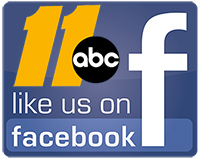 On Monday, the system held one of its many orientation sessions for new employees in Cary.
Richard Zinser, 23, is one of the new teachers. He'll teach technology, engineering and design at Fuquay-Varina High School starting August 29th.
"(I'm) excited to finally get started," Zinser said. "It's been a journey through college, just waiting to finally get started and get teaching and being able to experience working with kids every day."
Assistant Superintendent for Human Resources Doug Thilam says there are nearly 11,000 teachers in the school system. He says 60 percent are from in-state.
Contributing to the rise in teachers-the school system is opening five new schools this year. To staff those schools, some teachers are transferring there from other schools in the system while some are brand new teachers. Rehired teachers are being rehired from terminating contracts.
Thilam says they're seeing more qualified candidates applying.
"When we hosted our job fair and over 1,500 candidates came to that back in the spring we saw some of the finest teachers that we'd see, on comments from our principals, in the last few years," Thilman said. "So I think the attractiveness of Wake County and working in North Carolina is on the right path to where it needs to be for teachers to come."
That was the case for Zinser, who graduated from NC State and wanted to stay in the area.
"Having some family up here and having spent time up here and gotten to know the school systems," Zinser said. "I really like the systems up here. It was nice to know there were jobs available for me to move into."
He'll start setting up his classroom Friday and says he's ready for the new school year.
Hiring aren't complete. The school system says it expects to hire more teachers as it continues to grow.