College players are now of the age where many of them never knew Charlotte without an NFL team. Still, fandom is a fickle thing. Ask N.C. State's Jaylen Samuels, who grew up in a Charlotte household that rooted for multiple teams.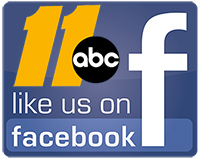 "I just always grew up a Dallas fan, with Terrell Owens, Marion Barber, all them was there," Samuels said.
His parents certainly don't share his rooting interest.
"My mom likes the Eagles, my dad likes the Steelers, so we've all got different squads," Samuels added with a little smile. "So you know, it's a little bit rough in the house."
Samuels, who played at Mallard Creek High School, is certainly enjoying the recent successes of his hometown team though. His Wolfpack teammate Jack Tocho was onboard from the jump.
"The Panthers were the reason I played football," said Tocho, was starred for Charlotte's Independence High School.
Tocho was a fan up until that first Super Bowl loss to the New England Patriots. It wasn't just a case of jumping off the bandwagon.
"We had a contest to see what the score was, and whoever won got a huge Hershey's bar," Tocho recalled, "and of course I lost by one point ... I was pretty upset."
Later, as a peewee running back, Tocho gravitated toward LaDainian Tomlinson, so the San Diego Chargers are his main team now.
Speaking of running backs, UNC Chapel Hill star Elijah Hood is hardcore with his fandom
"I'm a die-hard Panther fan," Hood said, who played at Charlotte Catholic High School. "Grew up a Panther fan. Been with the Panthers through thick and thin."
Interestingly enough, his first heroes were on the defensive side of the ball.
"Guys like Mike Minter, Dan Morgan," Hood mentioned. "Those were kind of the guys I looked up to."
Duke quarterback Daniel Jones wasn't quite 7 years old when the Panthers went to their first Super Bowl in 2004. He was all about it, though.
"Big Steve Smith, Jake Delhomme fan," said Jones, who played high school ball at Charlotte Latin.
They all agree on one thing: the Panthers' success has made home a fun place to be.
Report a Typo