DURHAM (WTVD) --
In a surprise visit, Mickey Mouse made a visit to Duke Children's Hospital for the first time ever.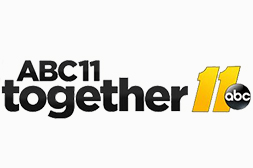 He stopped by Saturday morning to the cheers from the kids and parents - a welcome break from the hospital routine.
They got to hug, kiss, high-five, and fist bump the iconic Disney character.
There were plenty of photos and the kids even got a special gift - a plush Mickey toy.
Mickey also made a special trip to the ICU to see the kids who couldn't leave their beds.
ABC11's Barbara Gibbs was there for the magical visit.
Disney is the parent company of ABC11