HOPE MILLS, N.C. (WTVD) --
From the outside, it looks like Alzheimer's facility
ARC of Hope Mills
was left unscathed by the flooding, but inside tells a much different story.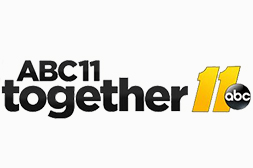 All 29 patients were safely moved during the storm and are now staying at other ARCs in Dunn and Jacksonville.
CLICK HERE TO DONATE
The facility had no flood insurance. Administrators are in desperate need of volunteers to help rebuild so they can get their patients home. They also need donations to replace all that was lost.
The road to rebuilding is going to be tough, and ARC of Hope Mills could really use your help.
Click here to find out how you can help the ARC - just call any of the phone numbers listed on this website
You can also donate here.