CARY, North Carolina (WTVD) --
Animal rescue groups are rallying around a Cary non-profit that helps with local pet adoptions.
CLICK HERE TO MAKE A DONATION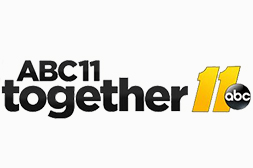 AniMall Pet Adoption and Outreach Center located inside Cary Towne Center serves as a hub for rescue groups around the Triangle, giving them a free place to showcase adoptable animals.
But the non-profit has run into financial trouble due to slumping retail sales and more customers buying products online. It could soon be forced to shut down.
"This is a vital, vital part of the rescue community, and there are actually rescue organizations that won't survive without Animall because they don't have any way to provide that visibility to their animals," said interim leader Kim Labow.
Macy, a 10-year-old Beagle-mix, was sick with cancer and abandoned while she was pregnant.
She taken in by an animal rescue and brought to AniMall where Labow was training her dog at the time.
"Our life changed with AniMall because we would have never have seen her. We would have never known she existed except for the fact that she was here," said Labow.
Macy is one of nearly 10,000 animals that found forever homes since Animall opened 12 years ago.
Rescue groups use the facility weekly to show off their animals while people shop.
"They all say the same thing which is, 'We don't know what we'll do without Animall,'" said director Jeff Taska.
Michael Outen runs Meow House Cat Rescue in Raleigh.
AniMall has helped him adopt nearly 300 felines.
"If we didn't have this place in the very beginning, we wouldn't have had a venue to have the cats adopted, so you can't adopt, you can't pull from the shelter and more are euthanized," he said.
Rescue groups helped launch a
GoFundMe page
called 'Save AniMall Pet Adoption Center to raise money while the non-profit restructures its business model.
The online campaign has raised nearly $11,500 toward its $50,000 goal.
"It's gotta stay open," said Labow.
Report a Typo